You can instantly generate a PDF invoice for a permanent placement. The invoice information is pulled from within the placement record.
Here is how: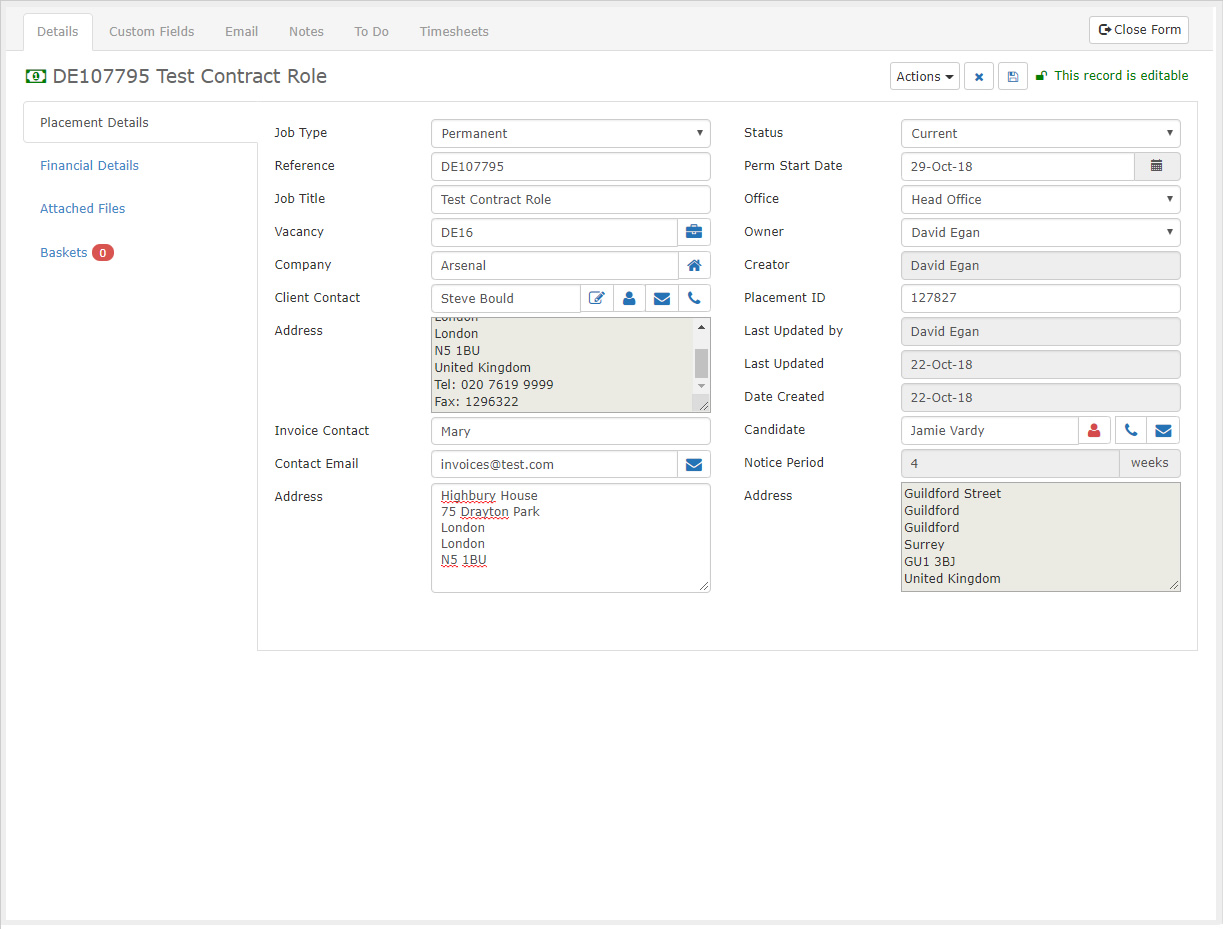 Open the placement record.
Make sure you have completed all the placement fields.
Once complete press 'Save'.
Click on the 'Actions' button and select the 'Generate Invoice' from the drop-down list.
The system will generate a PDF invoice.
The Invoice will show in the 'Attached Files' tab.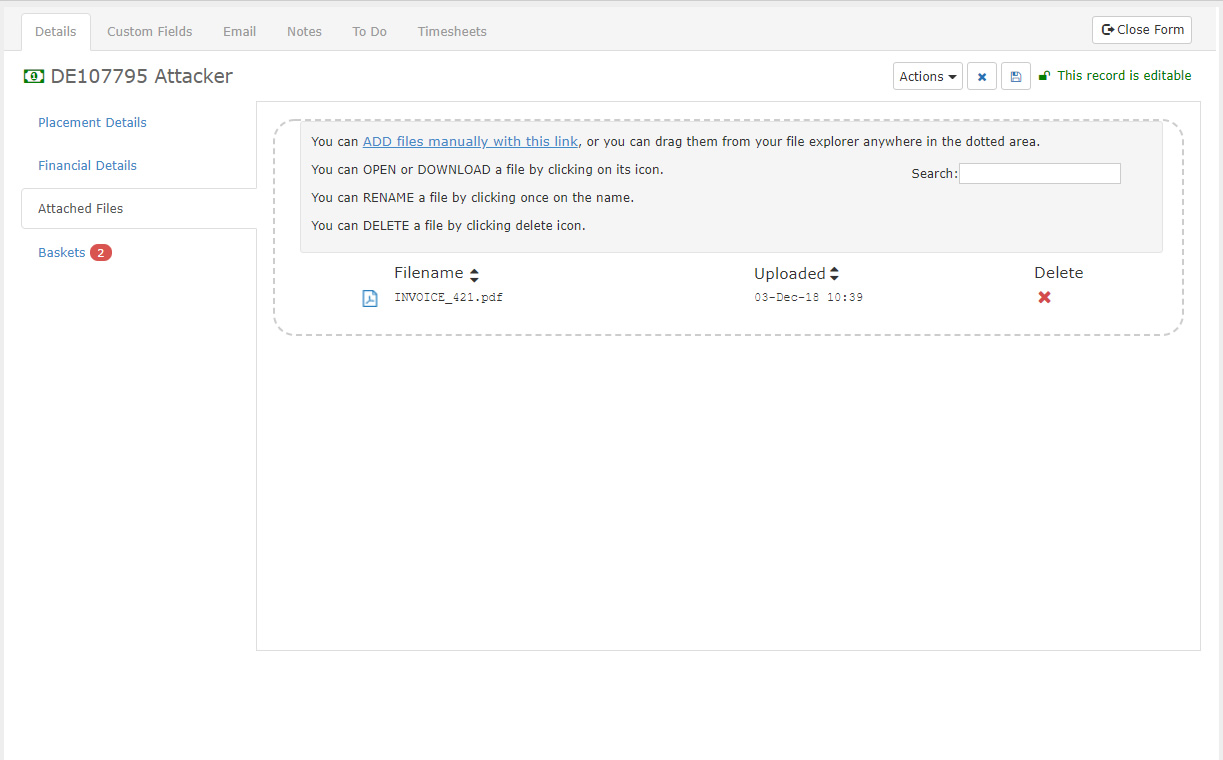 Changes to the invoice can only be made by
Deleting the existing Invoice PDF in the 'Attached Files' tab by clicking the '

X

'.
Update the placement details as required.
Regenerated the invoice by repeating the above process.