You may need to lock down placement records so changes cannot be retrospectively applied by a consultant once they're confirmed.
This feature may help to prevent confusion on commission payments if placements were changed retrospectively by a consultant.
To lock a placement record you must first have permission, this is set in Admin/Users by ticking Placement Lock.

If you do not have the permission you will not be able to edit a placement record once it has been locked.
Open the placement record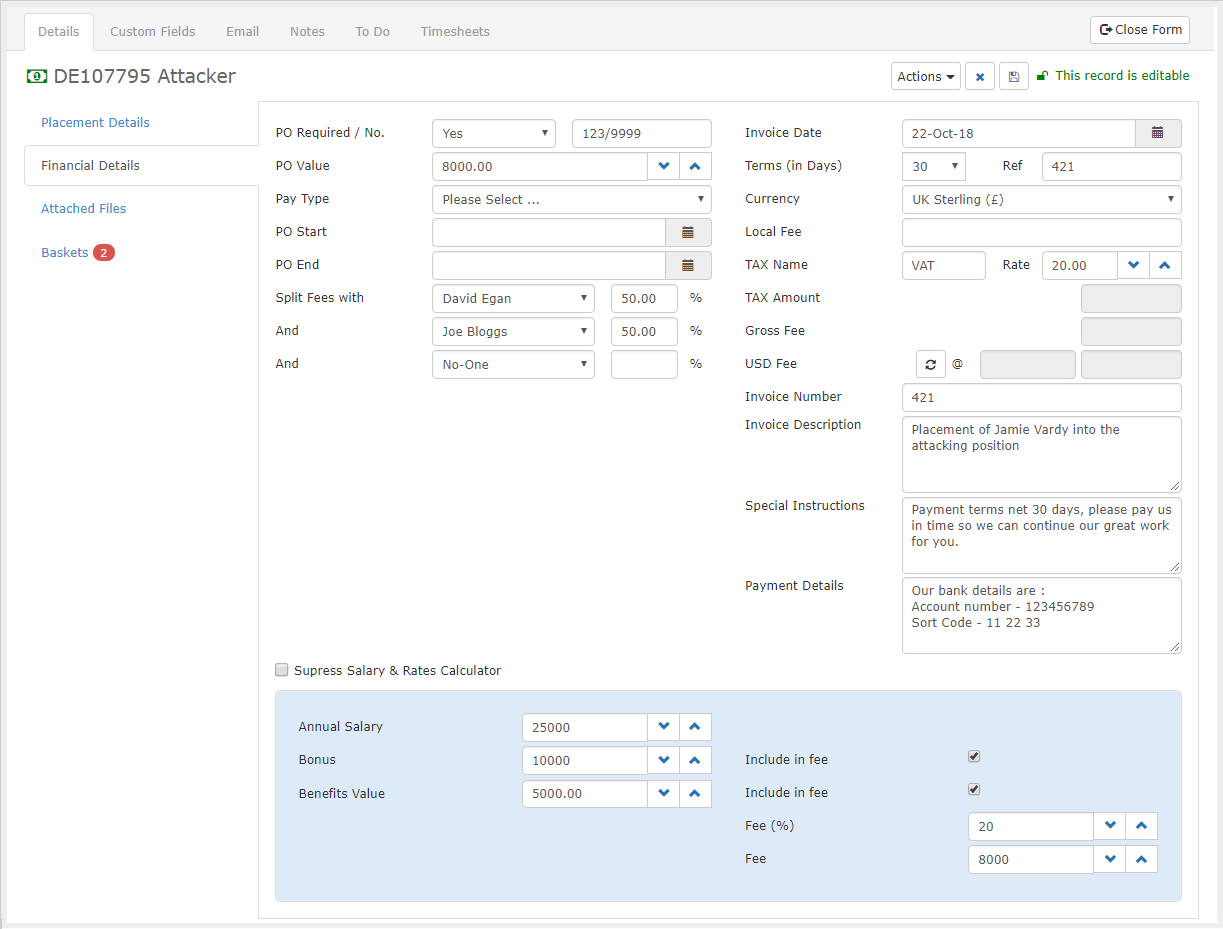 In the placement, click the 'Actions' drop-down.
Select 'Lock Record' from the drop-down list.
This will change the state of the record to 'This record is locked' preventing users from editing it without the record being unlocked by you.
Remember to press the 'Save' button to confirm any changes.