Using our email wizard enables you to send an email and automatically log and store the email in the client and candidate contacts record. You can also create notes and schedule follow-ups.
Using the email wizard is simple here's how firstly where ever you see this Icon, 

you can launch the email action wizard. This might be in a record or even a grid.
Click on the 'Email' Icon.
The Email Wizard window will open up like below.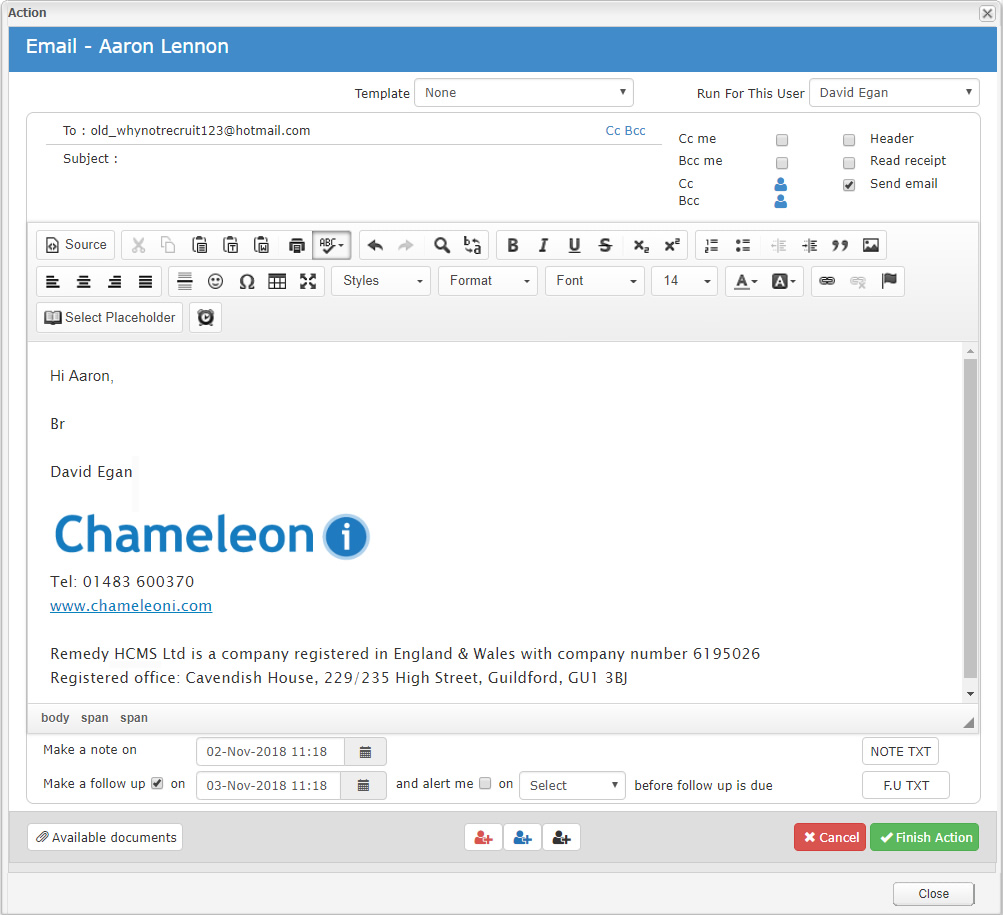 If you have stored email templates and you wish to use one for this email, select it from the 'Template' drop-down list and the wizard will populate the email subject and body with the template text ready to check.
If you want to write your email from scratch then enter a subject and type your email content in the body.
A note of the email will automatically be stored against the record.
If you want to create a follow-up action tick 'Make a Follow Up', select the date and if you need Chameleon-i to remind you about the follow-up tick the 'Alarm Me' tick-box and set a lead time.
You can edit/update the note and follow-up text you want to record in Chameleon-i by clicking the 'Note Text' button or 'F.U TXT' button.
When you are ready to send the email click the 'Finish Action' button and the email will be sent to the recipient.
You can refer to an email in the 'Emails' tab within the associated record.