Exchange Synchronisation - the email option for the users who want to live out of their 'Outlook' account.
Seamlessly track all email and diary activity with the Microsoft Exchange Synchronisation Module.
With email being the primary source of receiving CVs and the diary being vital for consultants to stay on top of their busy daily tasks, we recognise it is even more important that your email and diary works in parallel with your Chameleon-i account.

Our email and diary integrate with Microsoft Exchange enabling you to track all email and diary communications and store them automatically in the associated candidate or client record.
Your inbox and sent items mirror each other, the mail you send and receive from one system, is shown in the other. If you delete the emails from either it deletes from all, but it will still be retained and recorded within the client or candidate record providing a full email audit trail.
Exchange mailboxes can also synch with your smartphone, keeping you up-to-date when out of the office.
Please note the Diary is currently synching the following actions only:
1st Interview
2nd Interview
3rd Interview
Cand Care Call
Cand Check-In
Candidate Call
Candidate Meeting
Client Call
Client Meeting
CV Sent - Follow Up
CV Sent On Spec - Follow Up
Internal Interview
Interview - Follow Up
Interview Notes
Invoice Note
Meeting
Note
Tel. Interview
Temps Booking Confirmation - Follow Up
IMPORTANT: Please be aware that Chameleon-i synchs your Diary including any personal entries recorded as Notes. We recommend you do not insert personal events in the diary if you do not want them in Chameleon-i.

You can disable the Diary Synch if necessary within the individual Users setting in Admin.
If you already run an Exchange mailbox (this mailbox must be on Exchange Server running EWS) then deployment couldn't be easier, simply order the module within your Admin section and store your login credentials. If you don't have an Exchange Mailbox you will need to purchase one.

If you run Exchange locally please speak with our support team to ensure your software and hardware are compatible with this service.
Please note that Chameleon-i doesn't provide the exchange server or the mailbox and doesn't support your mailbox, we do recommend you do some research to find the right Exchange Mailbox provider for you and your operating system platform.
There are many providers to choose from and whilst we don't specifically recommend any one provider, we do use Office365 internally without issues. Obviously, though, you are free to use whomever you please.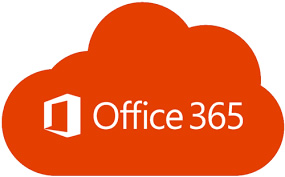 How to Activate
Select 'Admin' from the main menu.
Select the 'Company' tab.
Select the 'Billing and Account Management' button.
In the Mail column select the grey toggle that is aligned with the row with your name.
You will be charged £10.00 per user, per calendar month for this module.
NOTE - In order to utilise our Exchange Synchronisation module you must have an Exchange mailbox that is using either a server or cloud-based Exchange Server running the EWS service. Chameleon-i does not provide you with an Exchange mailbox or exchange servers and you are able to source providers from the open market.
Please disable the conversations feature, this feature is not supported by Chameleon-i.
IMPORTANT: Chameleon-i does not store a copy of your emails attachments in your account, it synchronises with the copy on the Exchange Mailbox, if the message is deleted, moved or synchronisation is halted the attachment can NOT be retrieved. We only store the email and create a note that it has received or sent in Chameleon-i. If you want to store an attachment please attach it to the records attached files section in their record.
IMPORTANT NOTE: We are providing a Synchronisation service, a mirror of your Inbox, Sent Items, and diary, if you delete emails from either Outlook, Google Mail or Chameleon-i they will be removed from both and you will no longer be able to see the email. Chameleon-i will continue to record the fact that there was an email communication received or sent within the record but for the Synchronisation services NO ATTACHMENTS will be retained in the associated record unless you have manually saved them to the record.