Inbound email users benefit from creating a candidate, one click cv parsing functionality from emails with CV attachments received into their Chameleon-i integrated Inbox.
IMPORTANT - If you have CV's sent to your Inbox by job-boards such as 'admin@cv-library.com' it is important to ensure you DO NOT SAVE the record with this email address. If you do by mistake then all future emails from this email address will be associated with this record, you will not be able to create new records from these emails.
From the Main Menu Click 'Mail' and select your 'Inbox'.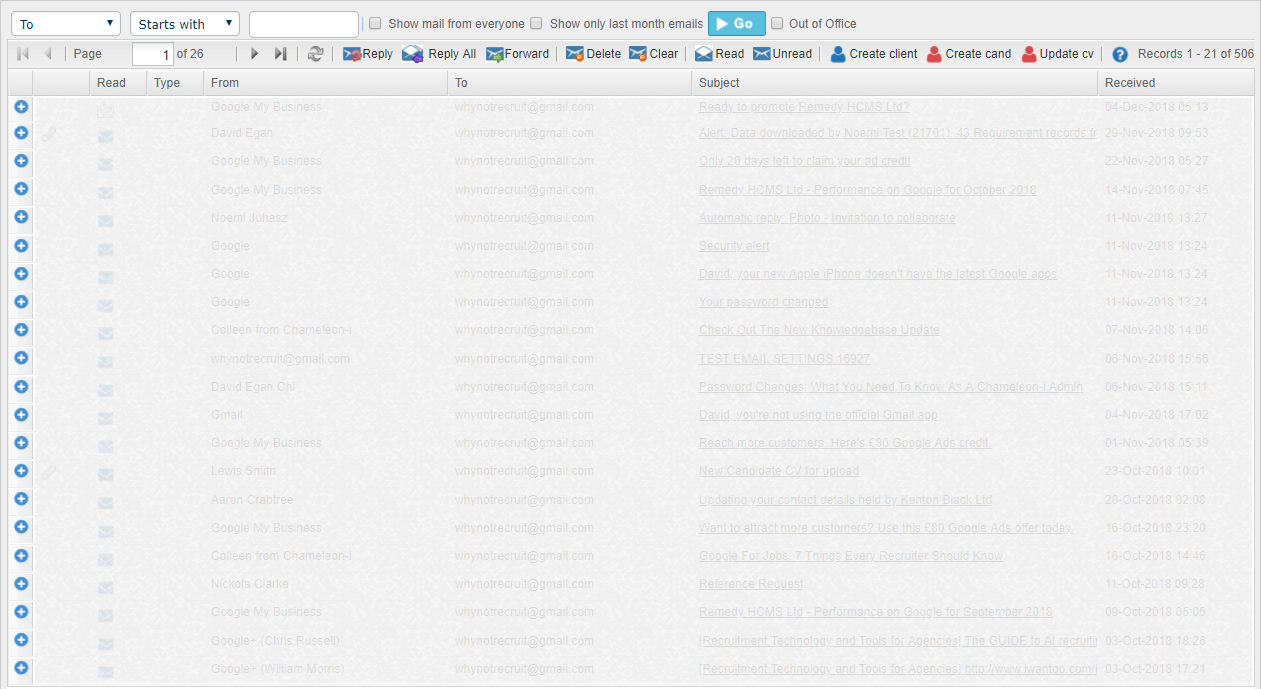 Select the email with CV attachment in your inbox.
Click on the 'Create a Candidate' button.
If the candidate already exists in your database, click 'Update Candidate' to update the record with new documents or CV.
The below pop-up will display, you can update the details as required.
If the record exists already, the details displayed will be those currently held in your database for this candidate.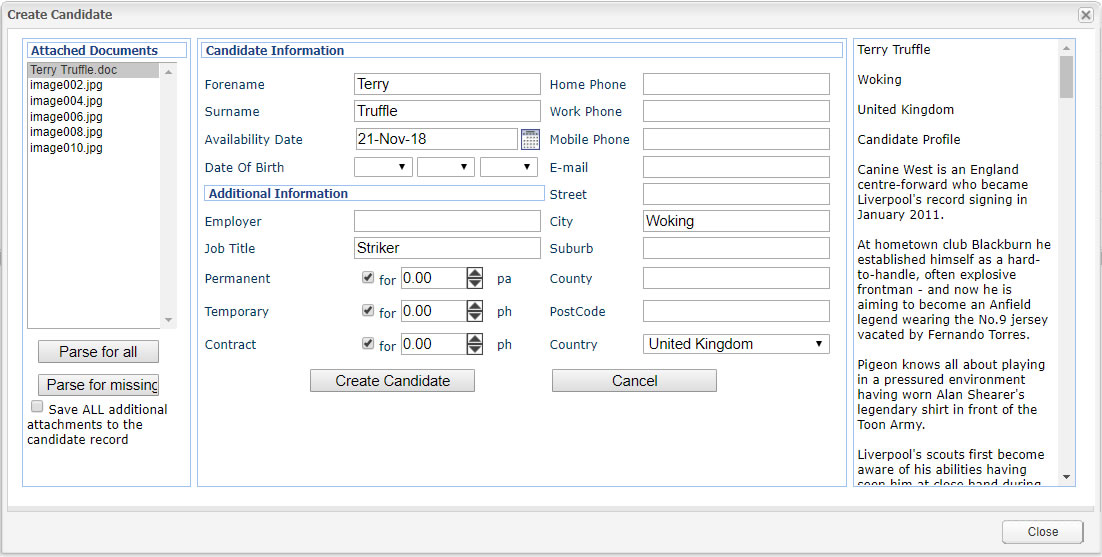 Documents attached to the email are displayed here.
Parse the CV by selecting either 'Parse for all' or 'Parse for missing details'.
The record can be created or updated, overwriting any existing data, or by choosing to input only data fields currently missing in the pop-up display.
Tick the 'Save all additional attachments to the candidate record' store all the attached files to the candidate's record.
Click 'Create a Candidate' to save the data to your Chameleon-i database.
Please note the record is created based on the email address - if you have multiple records with the same email address you should check why and merge records where relevant.