Lots of companies like to control and set their email styling so emails sent by employers conform to a prefered font, font size etc. This can be achieved in Chameleon-i by setting the universal default font in the content management system.
Here is how to do this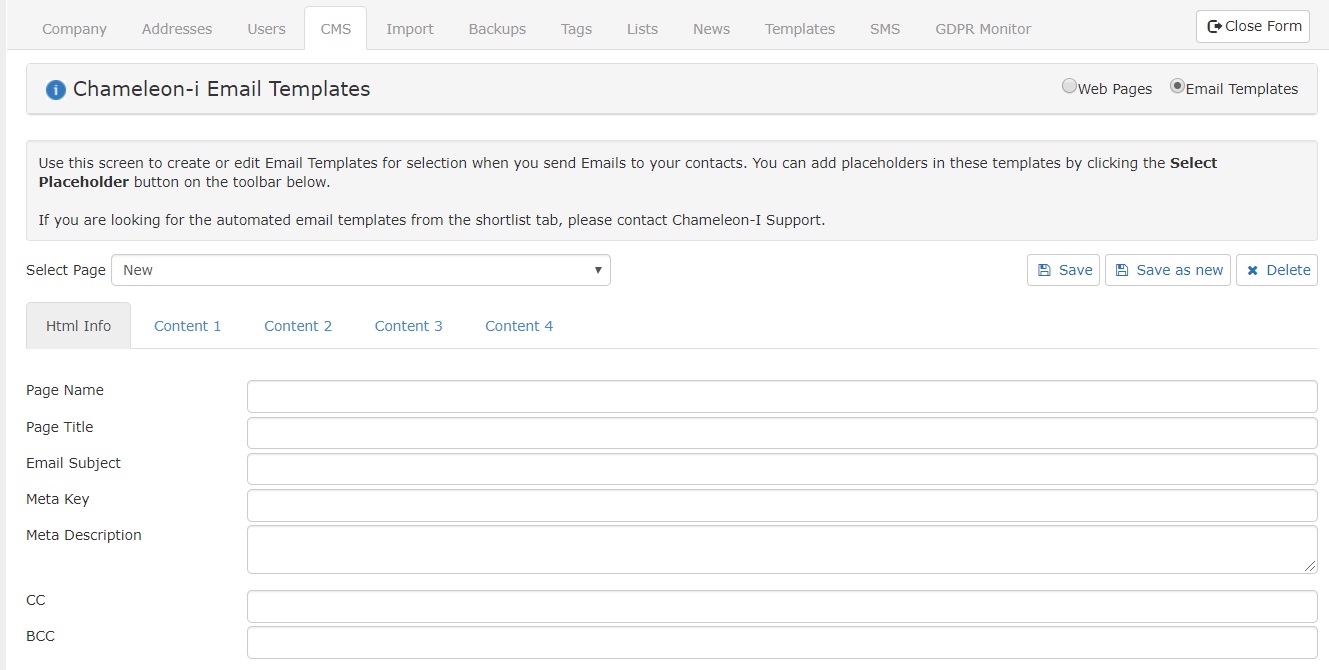 Select 'Admin' from the main menu.
Select the 'CMS' tab.
From the 'Select Page' drop-down list select the template 'Email Font'.
Select the 'Content 1' tab.
Highlight the line of text displayed.
Select the Style, Format and Font you want to select for your emails.
You can also select the size of the font for your emails.
You can also highlight, underline and italicise the text if required.
Don't forget to click on the 'Save' button to save your changes!
The fonts listed here are websafe fonts - these are fonts that are likely to be present on a wide range of computer systems and used by web content authors to increase the likelihood that content displays in their chosen font. The list of fonts in our CMS is all web safe fonts.
For more information on web safe fonts click here.