If you have one of our inbound email options, you can create and set an Out of Office message on Chameleon-i. Once set up, an automated reply will be sent to any incoming mail informing the sender of your availability.
Here is how to set this up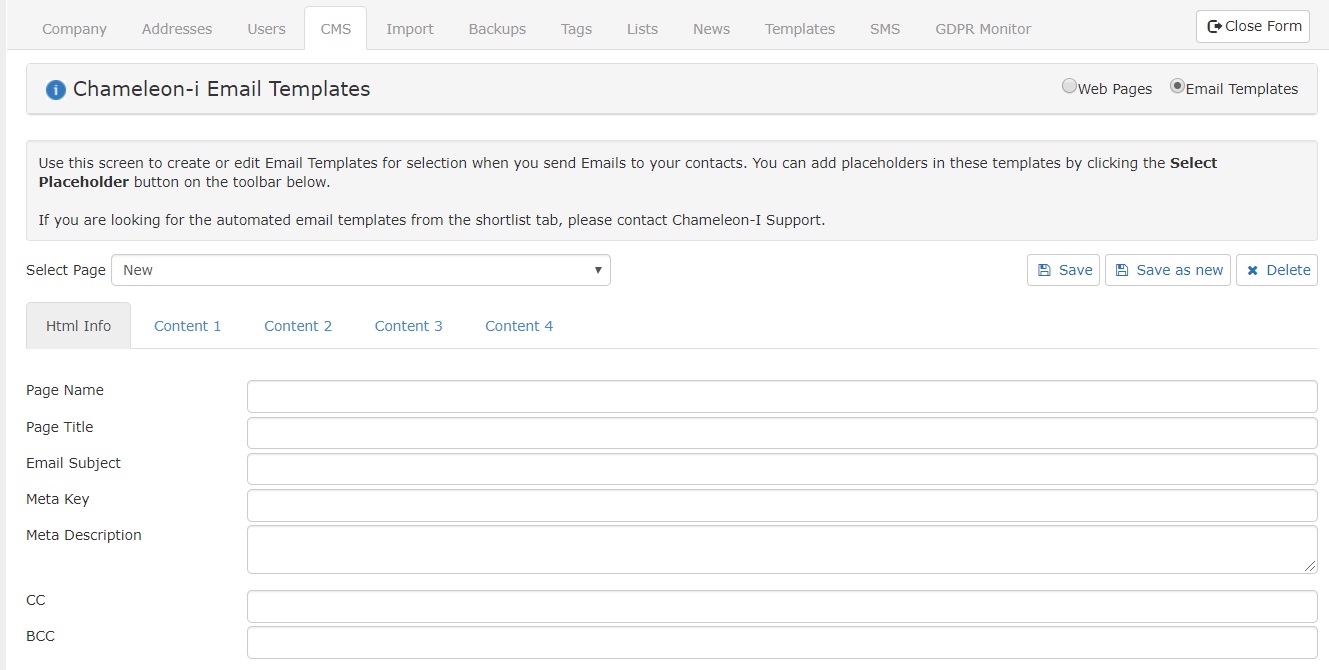 Select ' Admin' from the main menu.
Select the 'CMS' tab.
Select the 'Email Settings' for the user from the 'Select Page' drop-down list.
Select 'Content 3' tab and enter your 'out of office' message in the text box below.
Click on the 'Save' button once you're happy with the out of office message.
To enable your out of office reply go to your Inbox in the main menu and tick the 'Out of Office' tickbox.