When you're sending emails you will want an email signature on your email just like you do with Outlook for example.
You do need to be an Administrator to add and edit users signature if you are not then you will need to ask your administrator to do this for you.
Here is how to create your email signature ready to use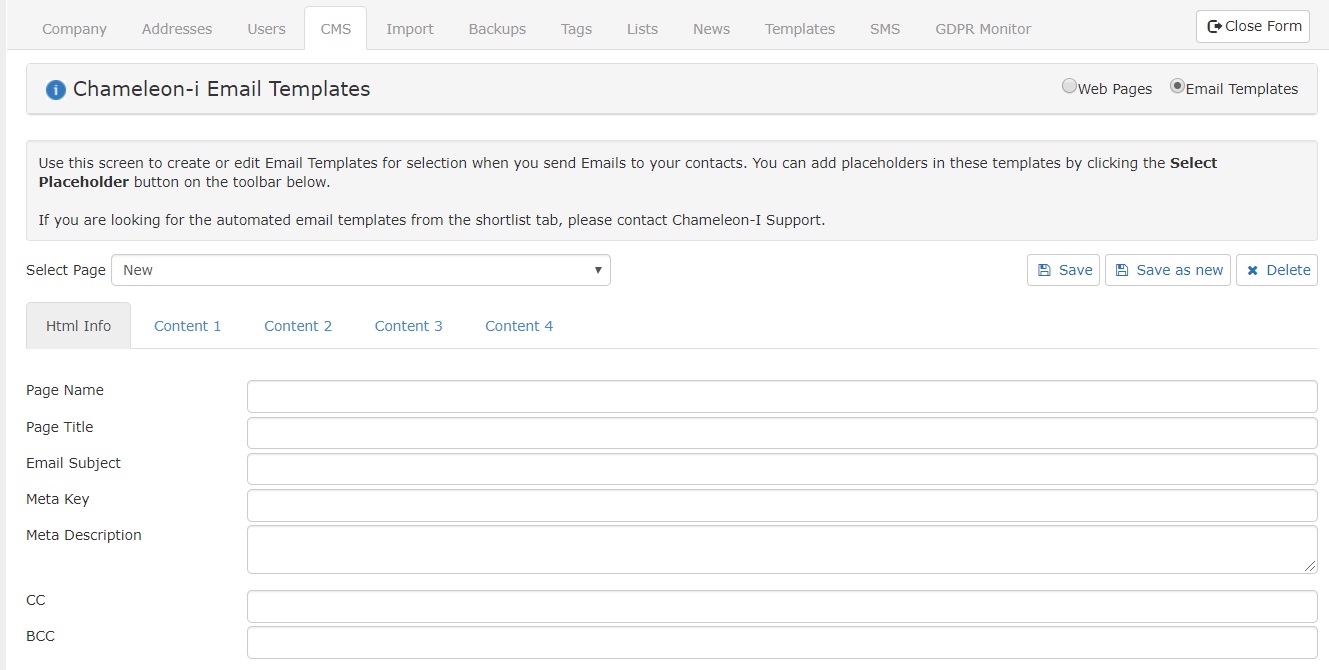 Select 'Admin' from the main menu
Select the 'CMS' tab.
From the 'Select Page' drop-down menu, select the user's email signature template named - 'Email Settings USERNAME'.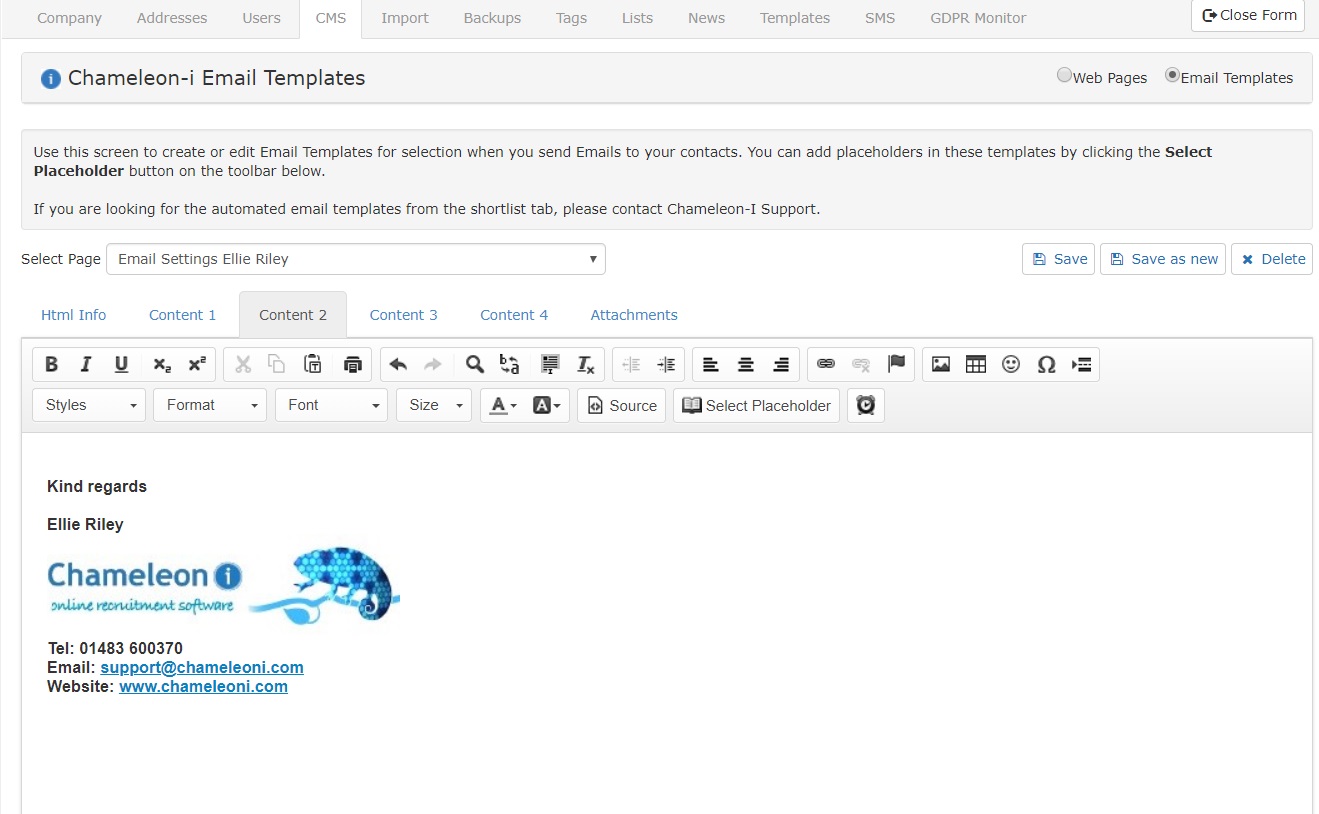 Select 'Content 2' tab to create their email signature.
In the body text box type in the text content of your signature.
Use the styling options to style your email.
When completed click on the 'Save' button, NOT the 'Save as New' as you are updating an existing template not creating a new template.

If you are planning on copying and pasting your existing signature please ensure you click the clipboard icon and paste as text. This stops any possible code hidden from view being included in the signature as this leads to the signature being displayed incorrectly upon receipt.
If you have images you want to upload as part of your signature, you can upload these by clicking the image icon in the styling toolbar
The Image Properties box will display. Click on the Upload tab and then Browse and Upload your selected image.

Once you have uploaded the image, click OK if you want to add the image to your signature or Cancel if you've changed your mind.

IMPORTANT - upload the image in the size you want the image to appear! Do not resize within the editor as this will not be reflected in the email received. Email programs such as Outlook ignore image styling by default.