If your agency likes to have a header at the top of all outbound emails, for example, a logo or contact information you can do this by placing the information in the user's email header in the content management system.
Here is how to do it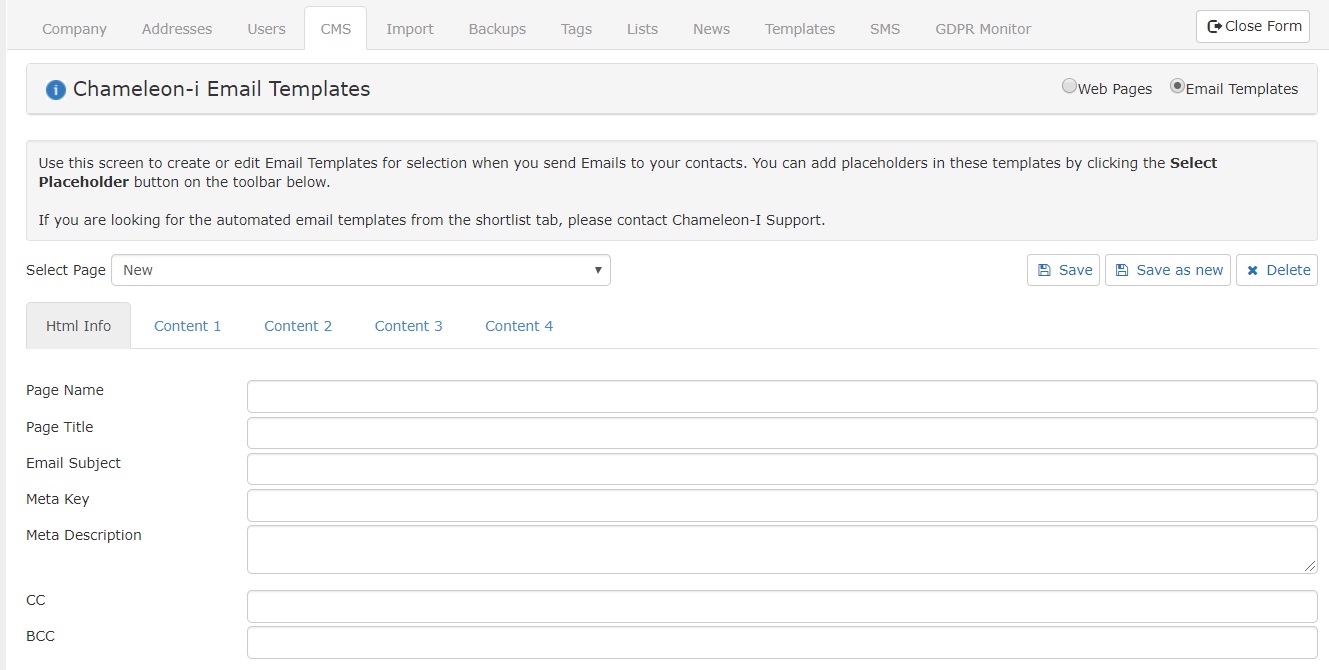 Select 'Admin' from the main menu.
Select the 'CMS' tab.
From the 'Select Page' drop-down menu, select the user's email signature template named - 'Email Settings USERNAME'.
Select the tab 'Content 1'.
In the body text box type in the text content of your signature.
Use the styling options to style your email.
When completed click on the 'Save' button, NOT the 'Save as New' as you are updating an existing template not creating a new template.
As always we suggest you send a couple of test emails to ensure the changes are correct. To do this create a test record, enter a test email address in the record and send an email.