You can create company-wide Cloudcall note templates which can then be selected to record prewritten notes in the Cloudcall Popup.
Here is how to create your templates ready to use.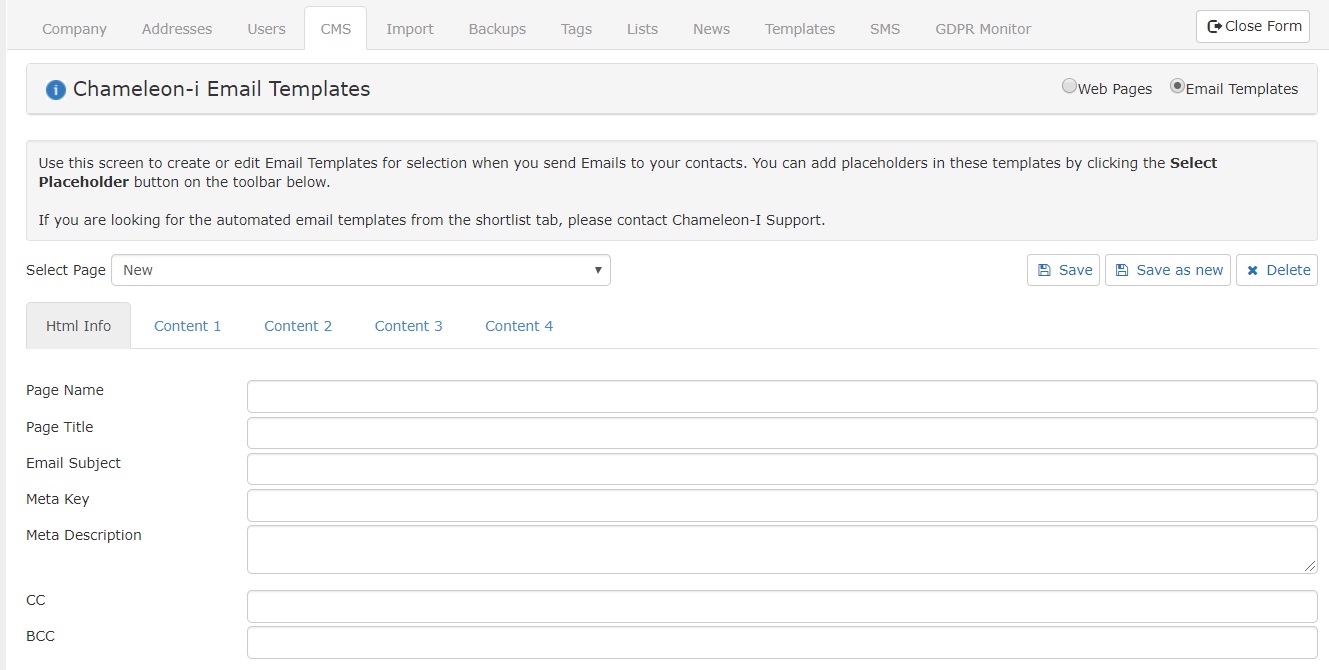 Select 'Admin' from the main menu
Select the 'CMS' tab.
From the 'Select Page' drop-down menu, select 'New' to load a blank template.
Enter the Page Name - remember to name the template correctly as highlighted below.
Note Template - Edit name here
Replace the 'Edit name here' with the name you would like to use in the action drop-down lists.
Click 'Save as New' button to create the template.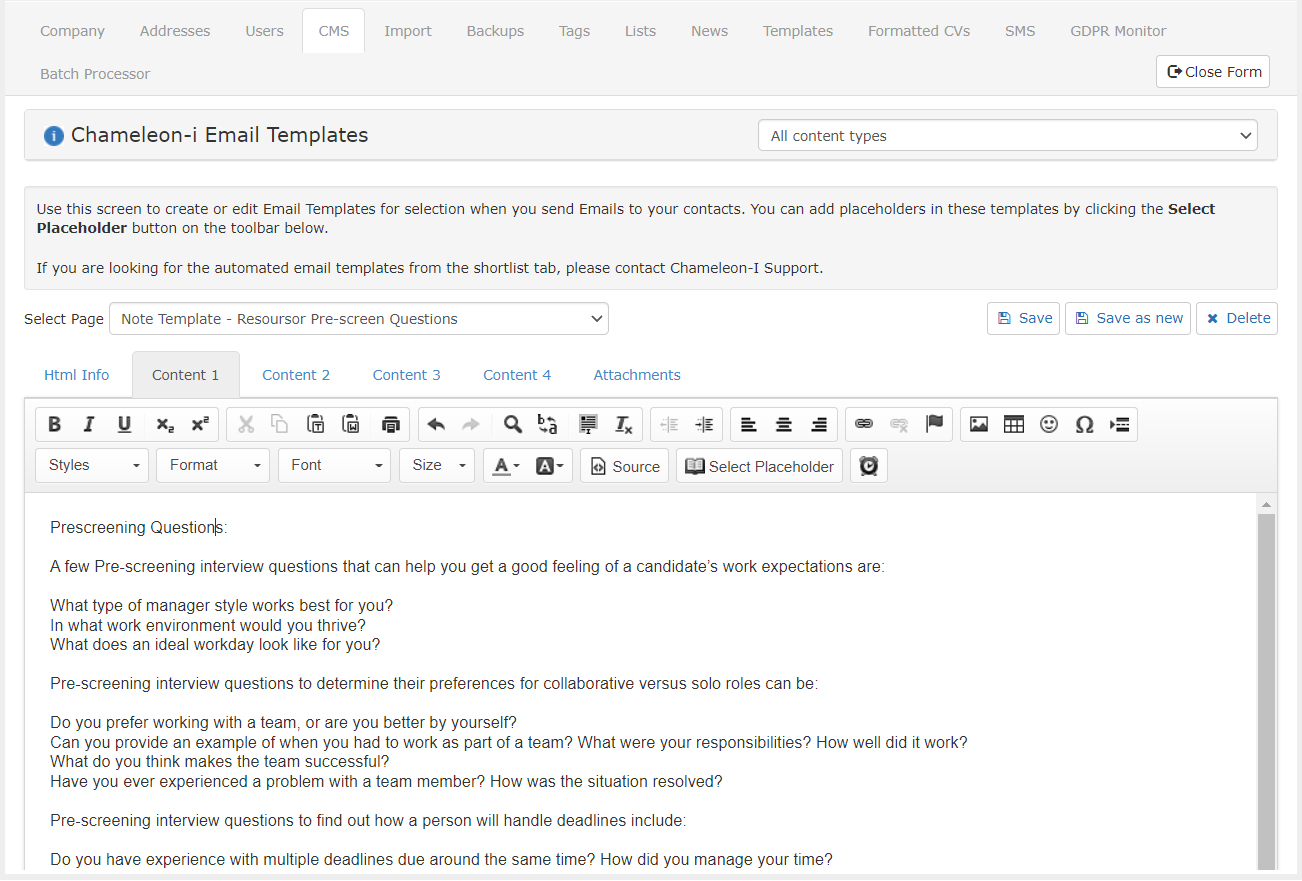 Select 'Content 1' tab.
IMPORTANT: The note text must be in plain text. If you format the text you will see html code in the Cloudcall Popup.
To enter the text click the clipboard with a T icon which is found on the top row of the toolbar. Then in the popup that appears, write or paste the note text here. Once completed click ok.
When completed click on the 'Save' button, NOT the 'Save as New' as you are now updating an existing template not creating a new template.
The Page Title, Subject, Meta Key and Meta Description fields are not required for email templates. Content 2, 3 & 4 tabs are not used in these note templates.
Once completed the template will then be available to be selected from the Template drop down in the Cloudcall Popup.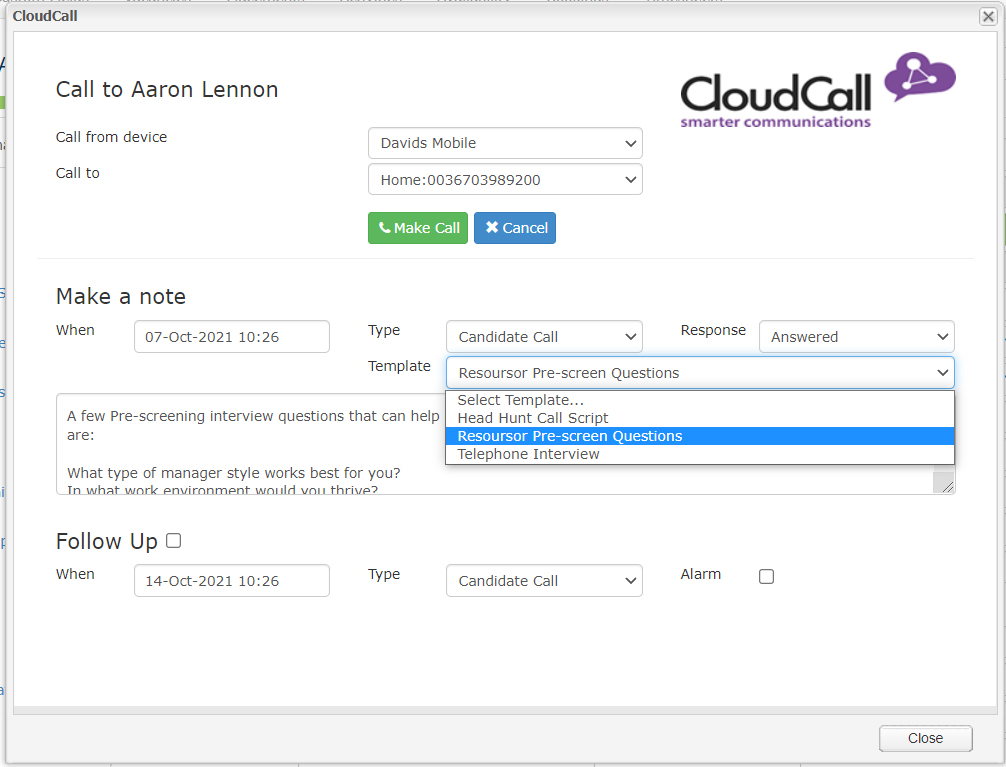 Users can then edit the note text as required.