If you have signed up with our SMS partner IceTrak you can send SMS messages to either candidates or clients from their record in Chameleon-i.
In order to send an SMS message from Chameleon-i you must have your IceTrak login details entered in the Admin section and the recipients must have a valid phone number in the Mobile No. field in their record.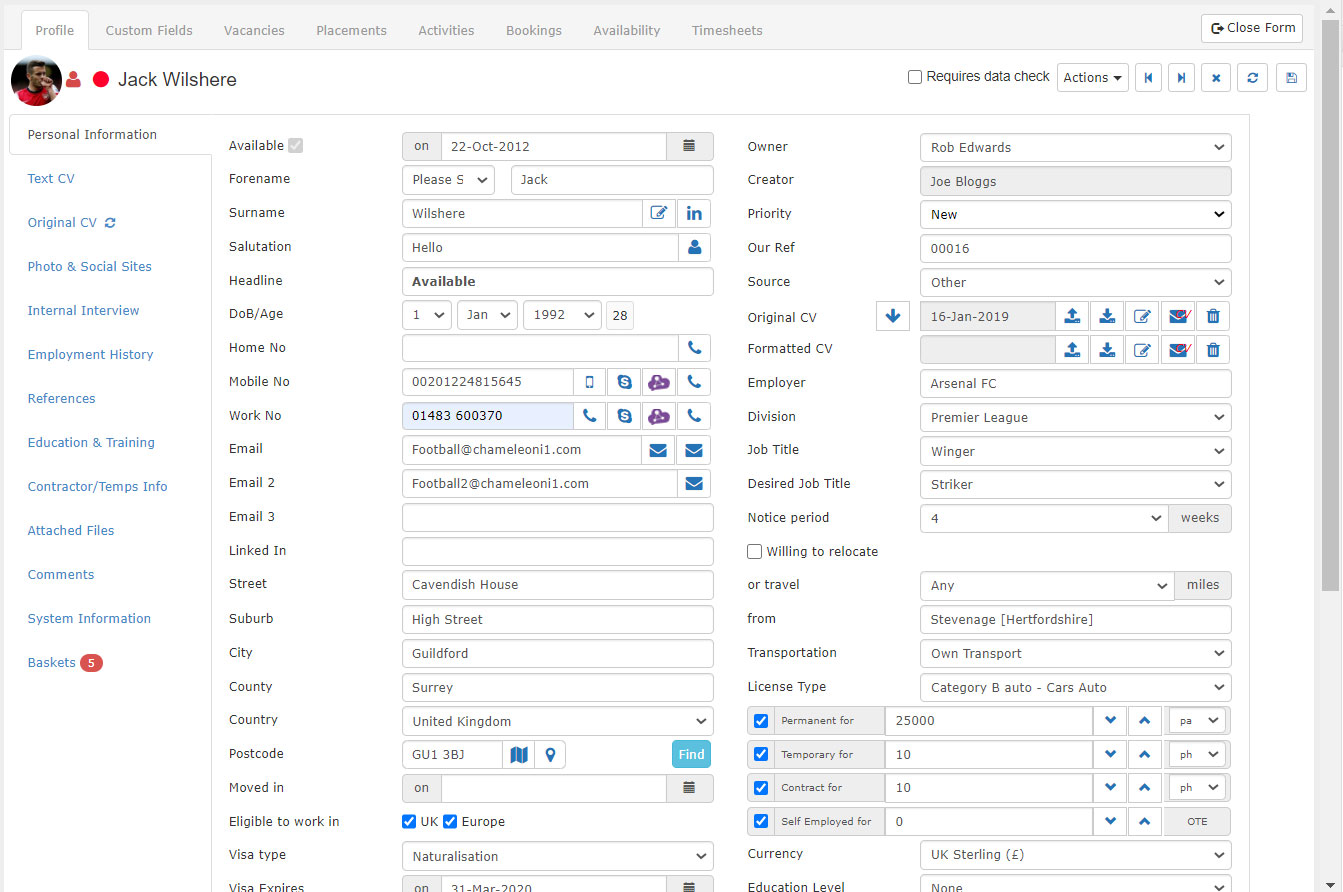 To send an SMS message to a candidate or client, click the mobile phone icon to the right of the mobile number in the Mobile No. Field. On clicking this the SMS popup will appear.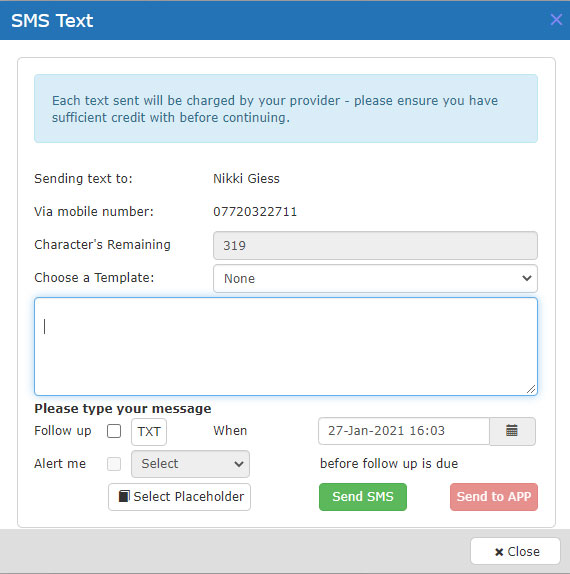 In the popup, enter the message that you wish to send in the Text field or select a template from the "Choose a Template" drop down list.
When sending an SMS, a note is automatically created for the activity, but you can also create a Follow Up with an alarm by ticking the respective Check Boxes and selcting the requires times.
To send the message click the green "Send SMS" buttton.