If you use the SMS feature in Chameleon-i you can create your own pre written SMS message templates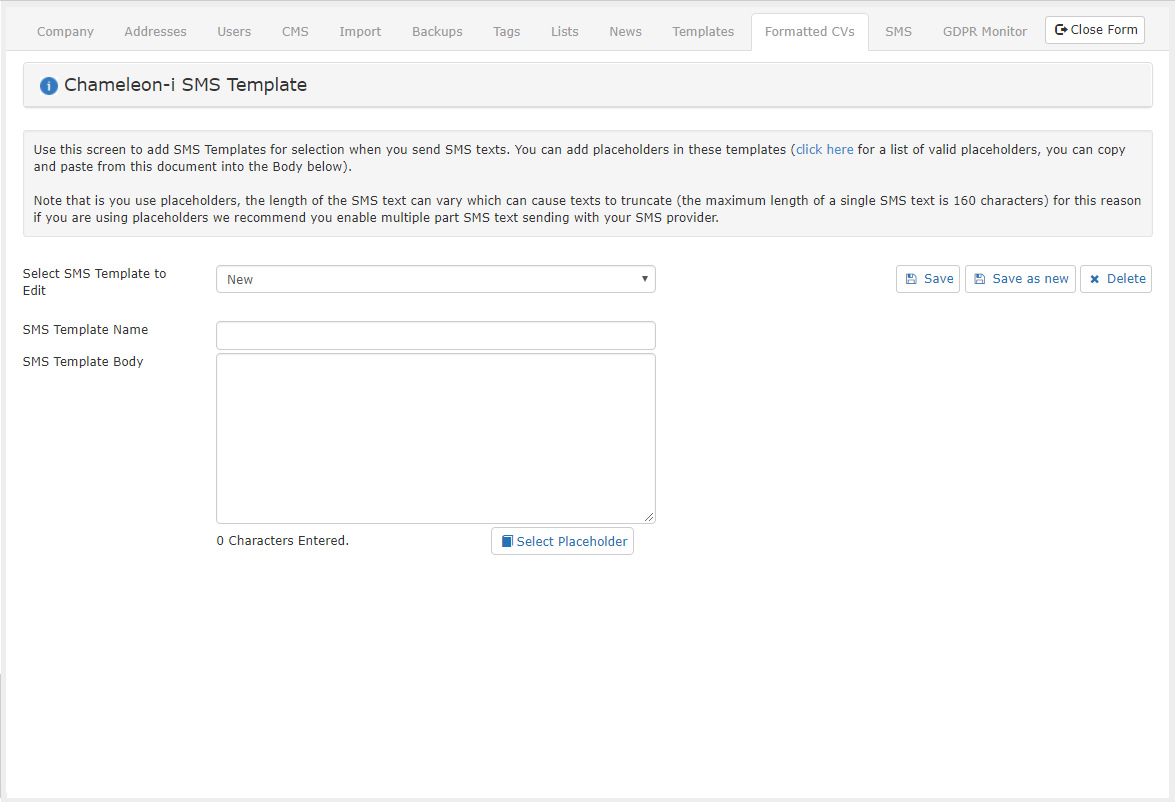 Here is how to create your templates ready to use.
Select 'Admin' from the main menu
Select the 'SMS' tab.
In the 'SMS Template Name' input field enter the name that you want the template to be called.
In the 'SMS Template Body' input field enter the message that you want for the template.
You can add placeholders if required. To so this click the 'Select Placeholder' button to open the placeholder and select the required placeholders.
Make sure you do not exceed the maximum character length.
Once completed press the 'Save' button.