Clearing or rescheduling your diary tasks and activity.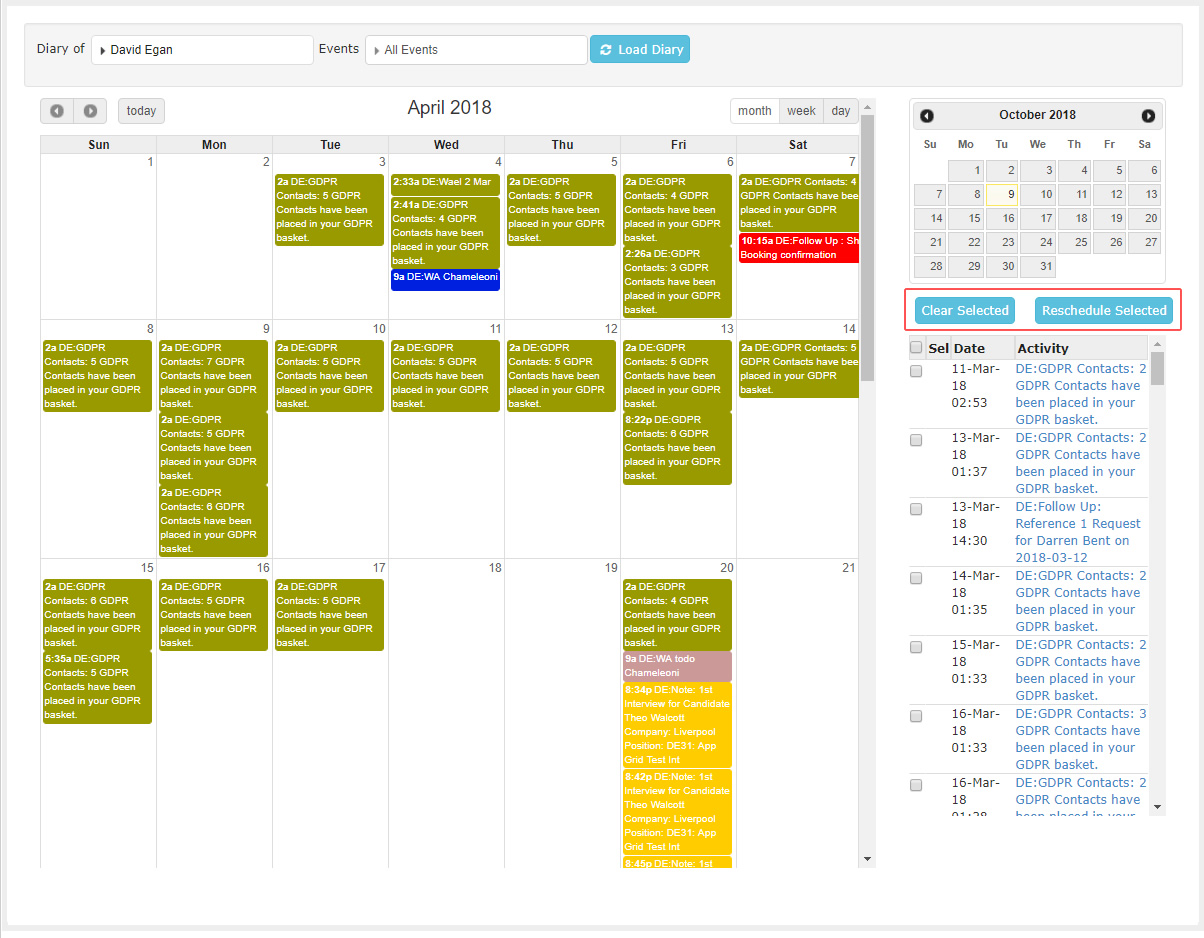 In your diary, there are 2 controls to help with clearing or rescheduling scheduled tasks.
To use the clear selected tasks simply tick the box(s) to the left of the activity in your list and press the 'Clear Selected Tasks'. This will remove them from your list.

To clear all scheduled tasks simply press the 'Clear All Tasks' this will remove all your tasks from the list.
PLEASE NOTE: Chameleon-i support cannot revise these actions should you make a mistake.