Integrated System Diary.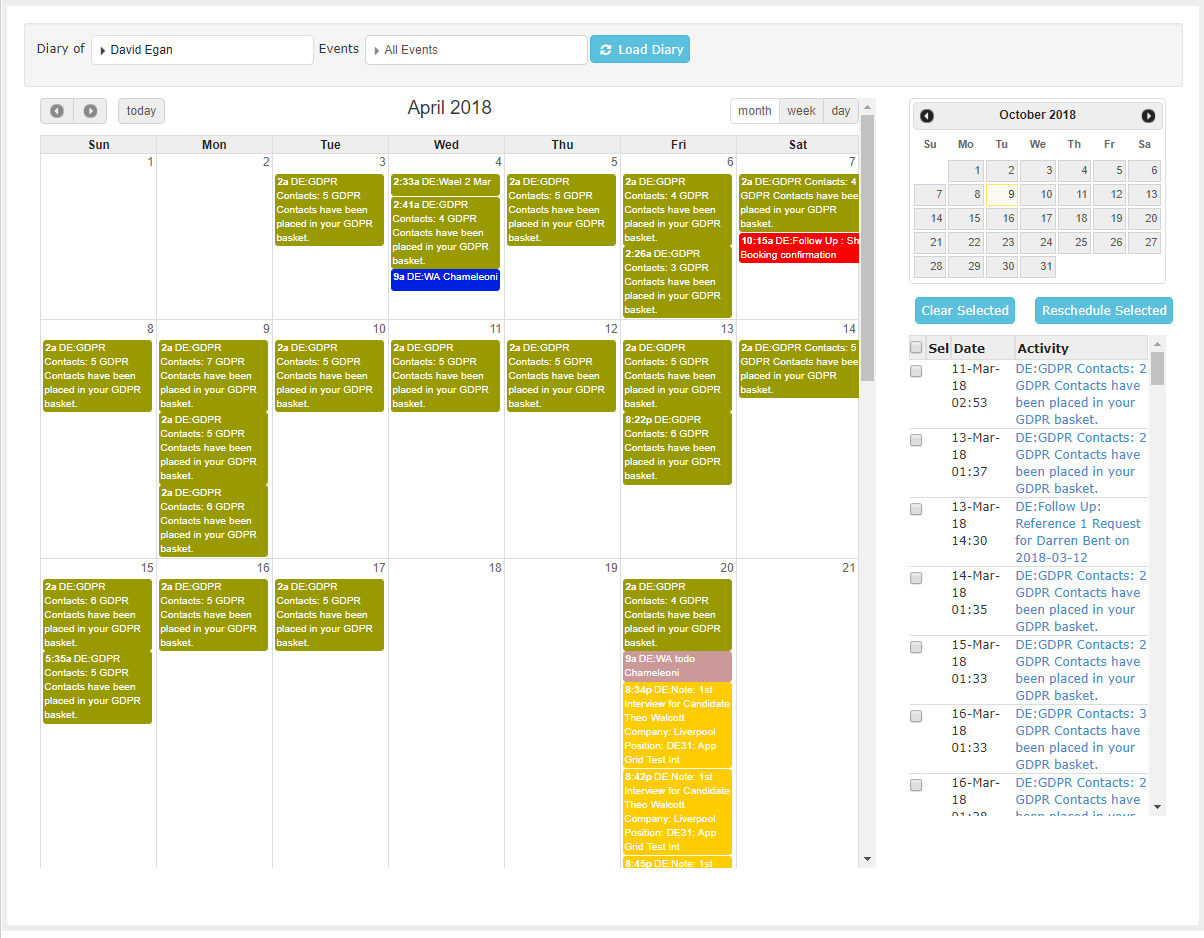 The Diary will allow you to:

View your diary in day, week or month view.
View your daily scheduled tasks.
View your individual diary or multiple user diaries concurrently.
Filter your diary to show only specific activities and events.
The diary is automatically populated with entries by actions and workflow wizards, creating to-do lists and alerts for your day's events, including scheduling your phone calls, emails to be sent, meetings to attend or interviews to arrange or arranged. In addition, you can add your own diary entries on any subject, just like any other diary system.
Each diary event is colour coded, to ensure easy recognition. Your daily events are collated in a simple daily to-do list, with completed entries crossed off to show progress. A simple click and edit system allows events to be rescheduled, linked elsewhere or alert you when the scheduled time is approaching.
Diary entries can be shared with other users so they show in their diary.
Alerts
You can use the action system to trigger key communication events with your contacts via email, phone calls or 2-way SMS text message alerts, all events are recorded in the iDiary and records for your peace-of-mind.
Exchange and Gmail integration users will also have the facility to synchronise diary with their Outlook or Gmail diary- actions synchronised include: 1st interview, 2nd interview, 3rd interview, Candidate Meeting, Client Meeting, Client Update Call, CV Sent - Follow Up, Interview Notes, Meeting, Note, Tel. Interview, Cand Care Call, Cand Check In, Candidate Call.