To create a diary entry in your Chameleon-i Diary navigate to the diary from the main menu.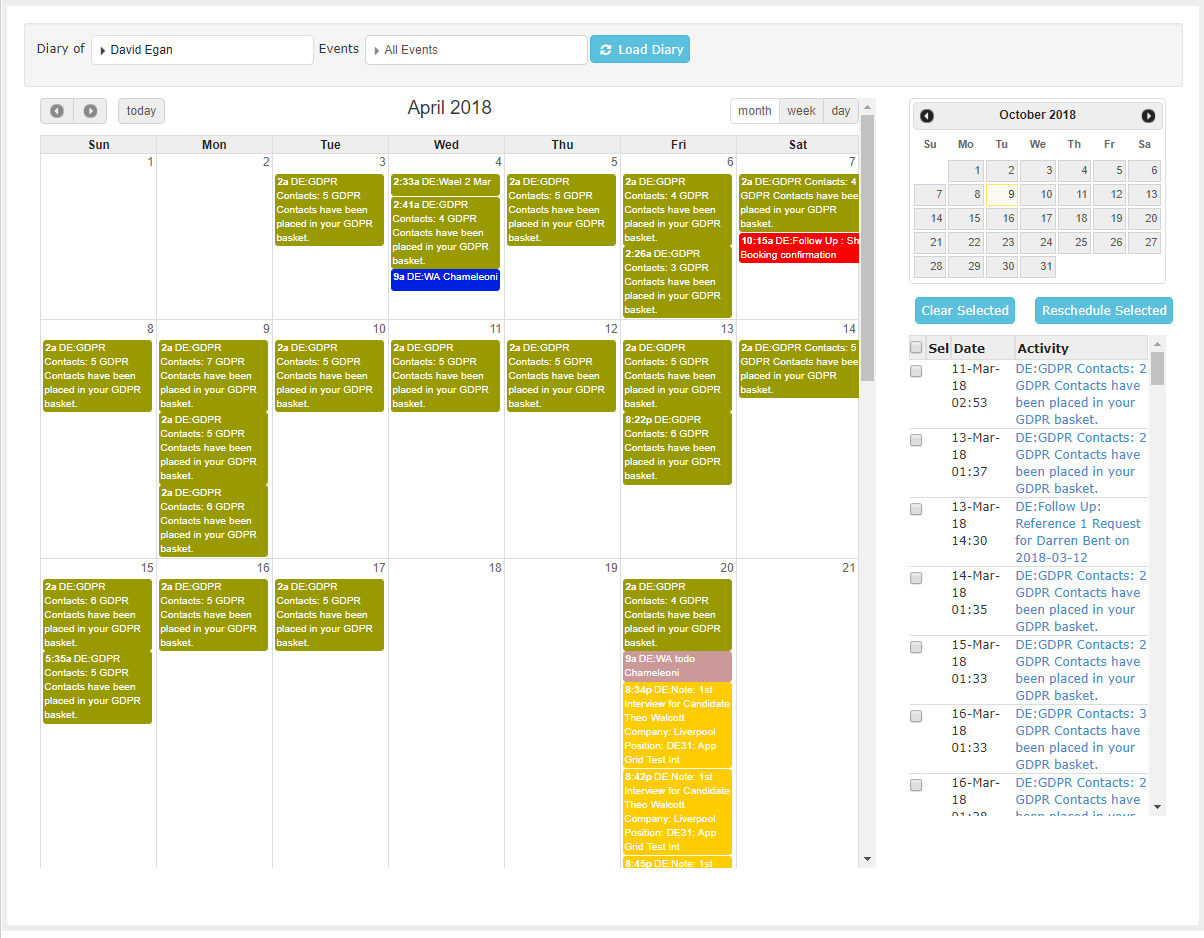 Click on the day you want to add the entry to, once you have you will see the following pop-up.
Select the 'Activity Type' you want to enter into your diary.
Select a time and confirm the date and how long you want to block out in your diary.
You can add a Note or schedule a To Do and set an Alarm/Alert and schedule the reminder lead time.
If you want to associate Clients or Candidates click the '+ Add' button in the Associated Contacts bar and search for the database record.
If you want to associate a colleague selecting the '+ Add' button in the Associated Users bar and search for your colleague.
Once finished click the green 'Save' button and the entry will display in your diary, it will also if selected display in the Notes or To Do tabs of the associated records.