Chameleon-i enables you to search for and identify duplicate records by mobile telephone number, email or full name.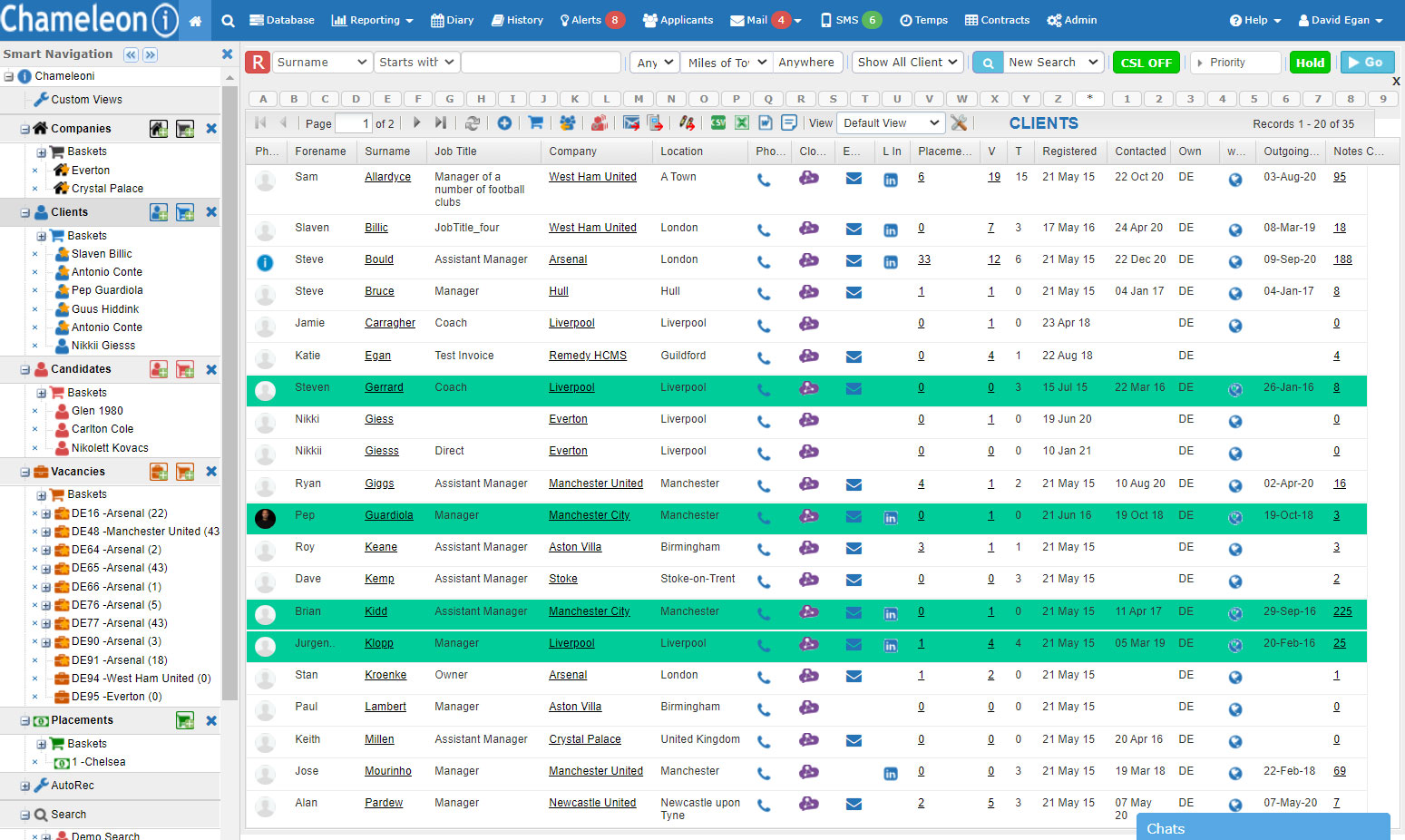 Select the 'Client Grid'.
Click the 'Duplicated' button.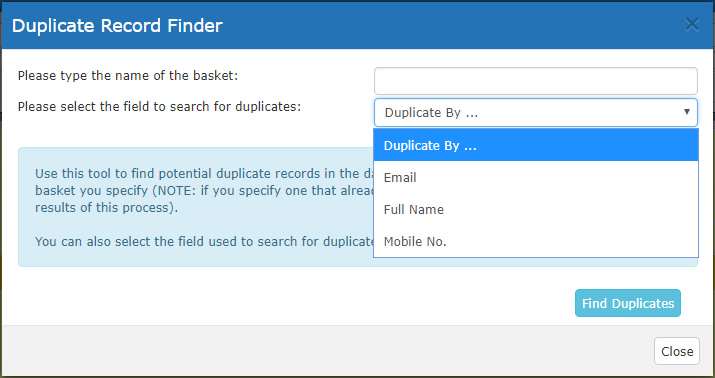 Select either an existing basket or enter a new basket name.
Select from the drop-down the criteria you want to use.

Click the 'Find Duplicates' button.
The records that match the duplicate criteria with then populate the basket ready for data cleansing.
You can also use Duplicate Baskets to keep an eye on the build-up of duplicate records in your database. These baskets reload and update on opening.