If you find your agency has created a duplicate record and have multiple records with information and notes etc. you can merge these using the Chameleon-i merge function.
You are able to use the below to merge Client and Candidate records only.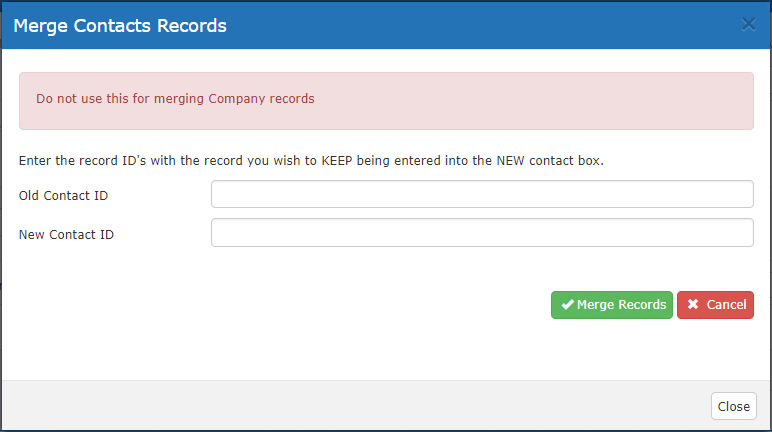 Select your name next to 'Help' from the main menu.
 Select 'Merge Contact Records' from the drop-down menu.
 Enter the contact record IDs for the two records you are looking to merge.
 You can find the record id from the system information tab in the record.
 Click the 'Merge Records' button.
If you want to other record types records, please contact Chameleon-i Support desk.