You can create a client record from the company grid. In doing this the client record will automatically be associated with the company record.
Here's how

Open the client grid by click on 'Clients' in the smart navigation panel.
Click the 'New' button.
Select 'Choose Company' button and select a company to associate the new client contact with and press the 'Next Step' button.
If this is also a new company tick 'New Company' tick box and complete the company information elements and press 'Next Step' button.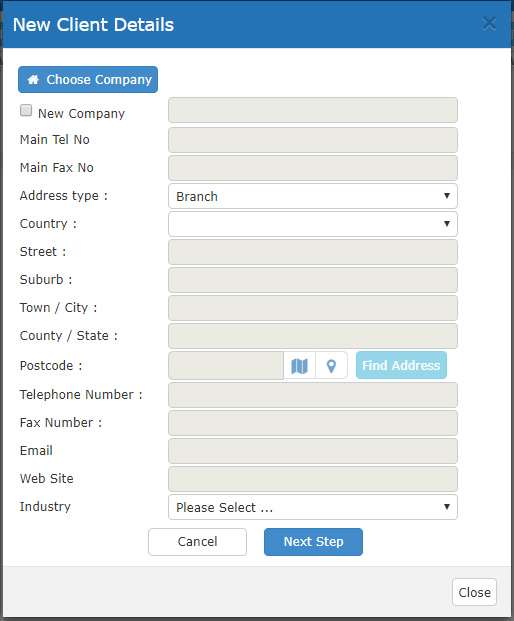 Complete the client information in the popup that displays.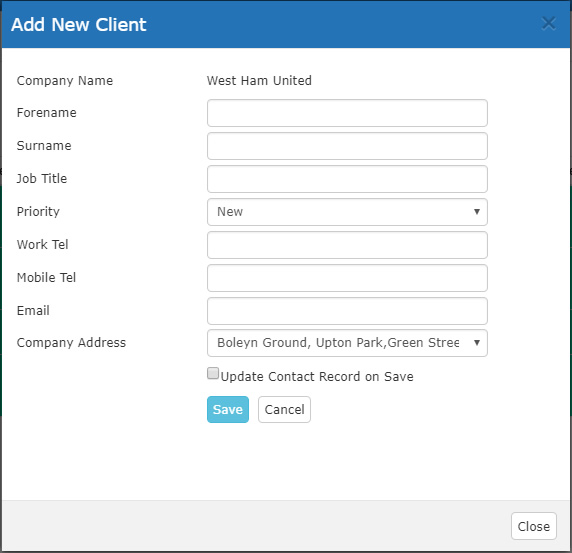 Click the 'Save' button.
If you have ticked 'Update Contact Record on Save' the new client record will automatically load.
If not the client record will be created.
To open a record click on the 'Surname' link.
Once the record is open you can add additional information and assign client tags in the tags panel located on right-hand side of the screen.
By default, client records do not inherit company tags automatically. You can assign company tags to a client by clicking on the Assign link at the top of the tag management panel.

If you have a client that leaves one company but goes to another company in your database it's important not to delete those clients and recreate them in the new company record. Doing this loses all your notes, interviews, placements etc. It's better to assign the contact as archived and create a brand new record on company record to maintain a clear audit trail.

Note - deleting company records also deletes client records associated with that company. If you accidentally delete your records please contact Chameleon-i support.