You can create a client record from your emails in your inbox if you have either Exchange Synchronisation or Inbound Email with Chameleon-i.
From the Main Menu Click 'Mail' and select your 'Inbox'.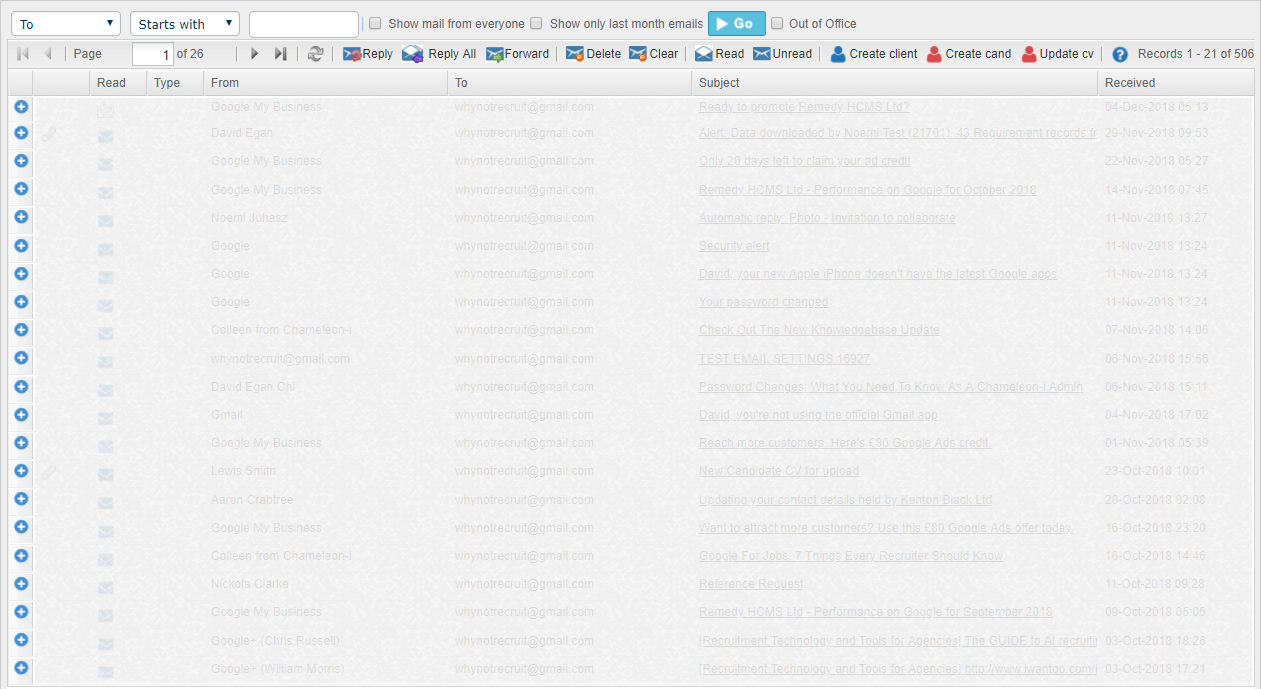 Click the Create client button
From the popup you have the option to either 'Choose Company' which already exists or create a new one by tickig the 'New Company' button.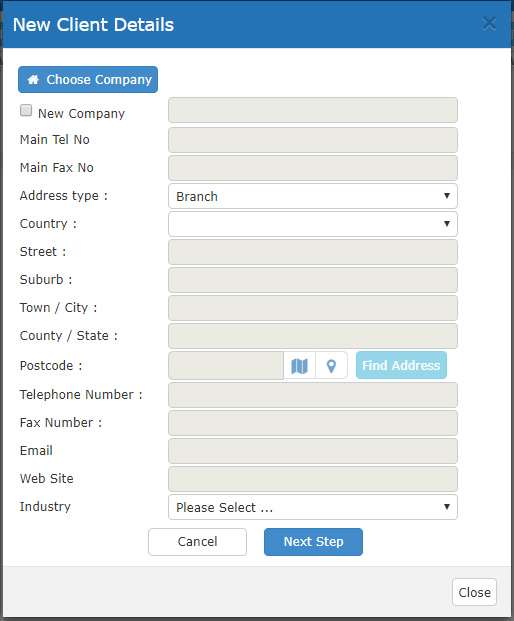 Once you have selected a company or entered details for a new company record, click the 'Next Step' button.
Check the Client details and complete the client details and press the 'Save' button to create the client record in your database.
NOTE: When you create a client record and refresh the email inbox, a blue icon will display next to the email address to indicate there is a client record associated with the email.