Sometimes you'll need to post vacancies on behalf of one of your colleagues this article show you have.
In order to post on behalf of another user you will need have permission on your User Profile settings. If you don't then you won't be able to post on behalf of another user.
To set this permission, select 'Admin' from the main menu.
Select the 'Users' tab.
Select the user you want to be able to post on behalf of other users from the drop-down list.
Click the 'SELECT' button next to Aggregator Details.
The below popup will appear: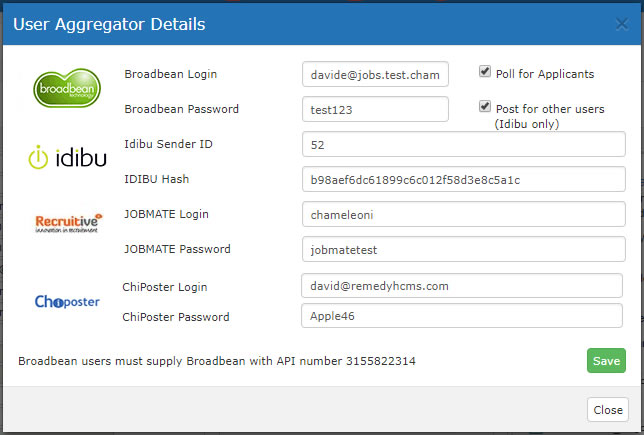 Tick the 'Post for other users' tick box and click the 'Save' button.
Now this user can post on behalf of another consultant.
Open the Vacancy record you are looking to post through Recruitive.
Click on the 'Vacancy Posting' tab.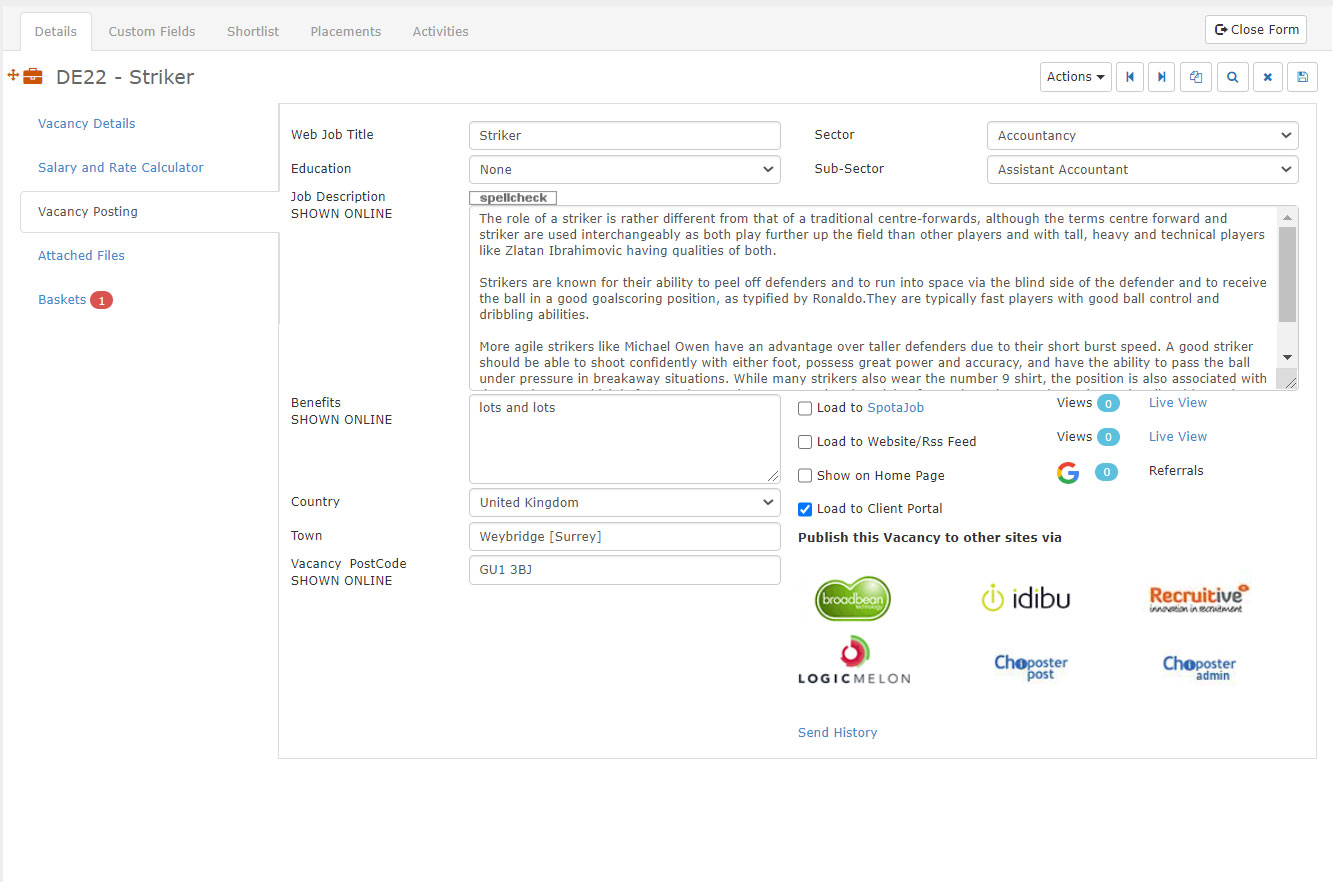 Complete the vacancy posting details including the Sector and Town as job boards categorise the vacancy based on these two criteria.
'Save' the vacancy record BEFORE you try to post the vacancy.
Click the 'Idibu' logo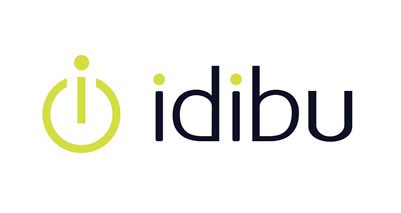 If you have permission to do so, you will see this popup: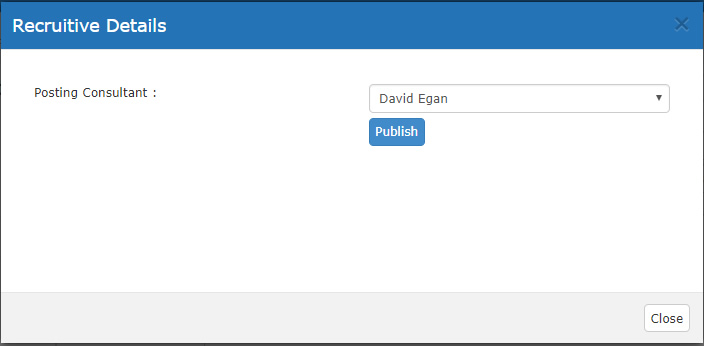 Select the Posting Consultant from the drop down list and click the blue 'Publish' button
You will then be taken to the Idibu's site to finish posting the vacancy.

Once posted applications will automatically be brought into your 'Applicants Grid' ready for processing.