Vacancies stored in Chameleon-i can be easily be displayed on your website when integrated by following a few simple rules.
Select or Create a vacancy.
Select either Permanent, Self-Employed or Contract from the 'Job Type' drop-down box to set the relevant salary calculator. The default Job Type setting displayed on the website is Permanent.
Move to the 'Salary and Rate Calculator' tab and enter the financial details for the vacancy. If you do not enter these the vacancy will display 'Negotiable' for the financial details on your site.
Click on the 'Vacancy Posting' tab.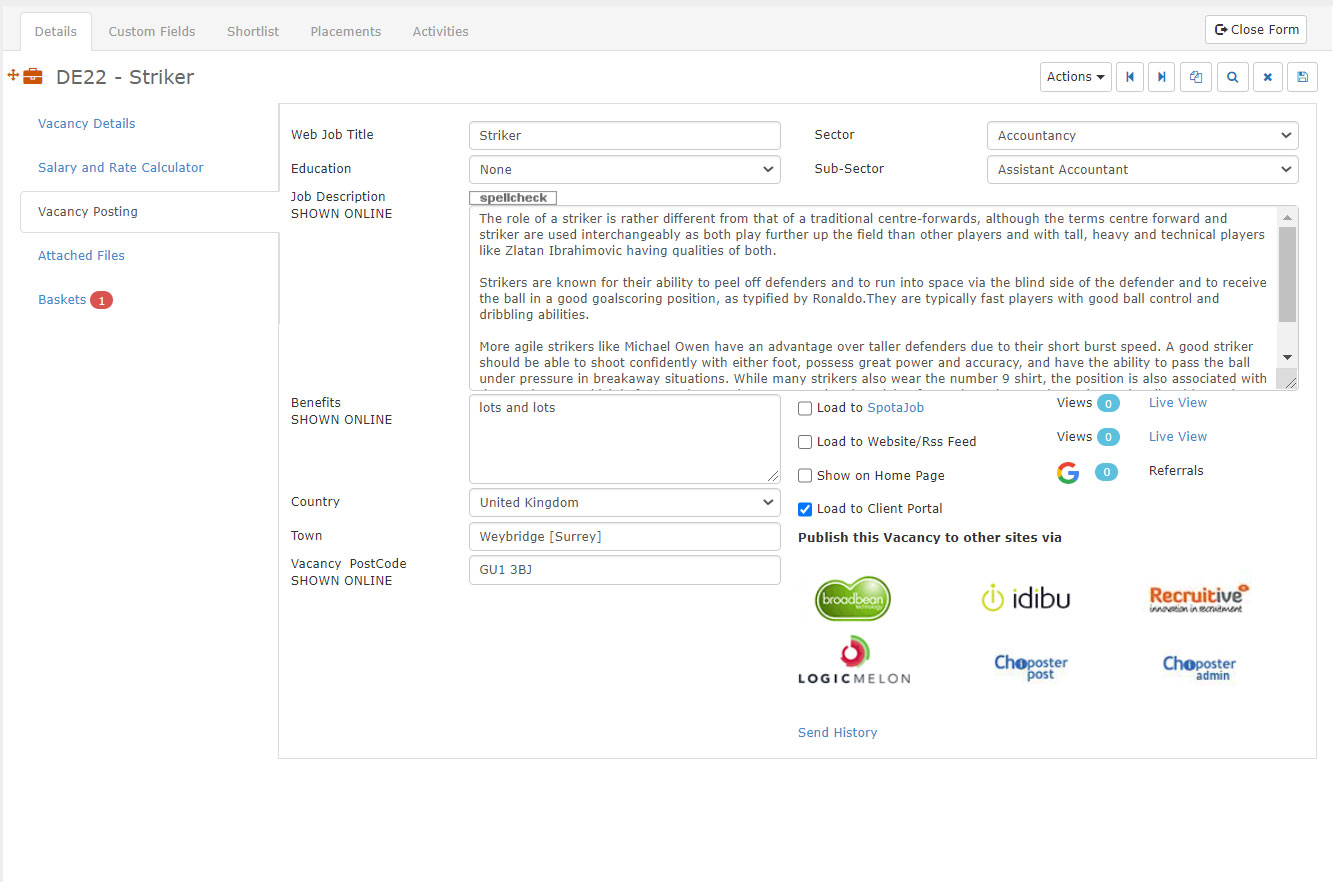 Complete the fields on the screen including the Job title, Description, location etc.
Tick the tick box labelled 'Load to Website/RSS feed'.
To feature the vacancy on your homepage, tick the 'Show on Home Page' tickbox.
Note: This is subject to your integration and you may have a restricted number of vacancies displayed on your homepage.
Once you are happy Click on the 'Save' button and your vacancy will be added to your vacancies on your site.
In order for a job to be displayed on your website the following rules must be followed:
1. The Job Status must be set to Live
2. The Closes Date is set in the future
3. The Display on website tickbox is ticked
If one or more of these criteria is NOT fulfilled the vacancy will not show on your website.
If you want to post vacancies to your website speak to us about the many options we offer to simply integrate your website with your Chameleon-i database.