Existing company tags can be automatically assigned from a company record to all related client records using this feature.
Select and open a company record.
The tag management panel will open on the right of the client record.
Click the word 'Assign' to open the feature pop-up.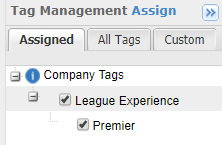 The pop up enables you to either ADD or REMOVE ALL the company tags to ALL client contacts within this company.
Select from the drop-down to 'ADD' or 'REMOVE' the company tags.
Press the 'Save' button to assign the tags to the client records.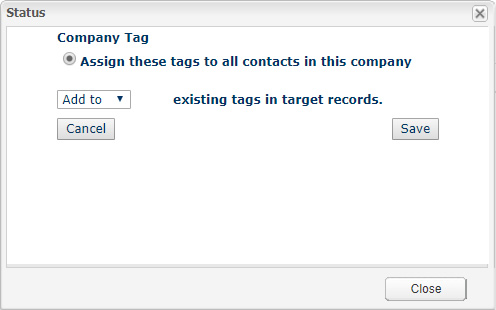 Note - Deleting or moving tags in your tag structure will remove them from records already associated and may cause problems when using the Tag Search.

If you want to radically alter your tag structure, speak to our support team about the best way to do that.