You can set Chameleon-i to automatically tick parent tags for you saving time and enhancing the tag search facility.
From the Admin area, go into the Tag Manager.
Please note if you do not see the Admin area, you do not have Admin permissions and will need an Administrator to do this for you.
Ensure the Upward Auto On tick box is ticked, and if you are ticking it then you must log out and back in to register the changes to your permissions.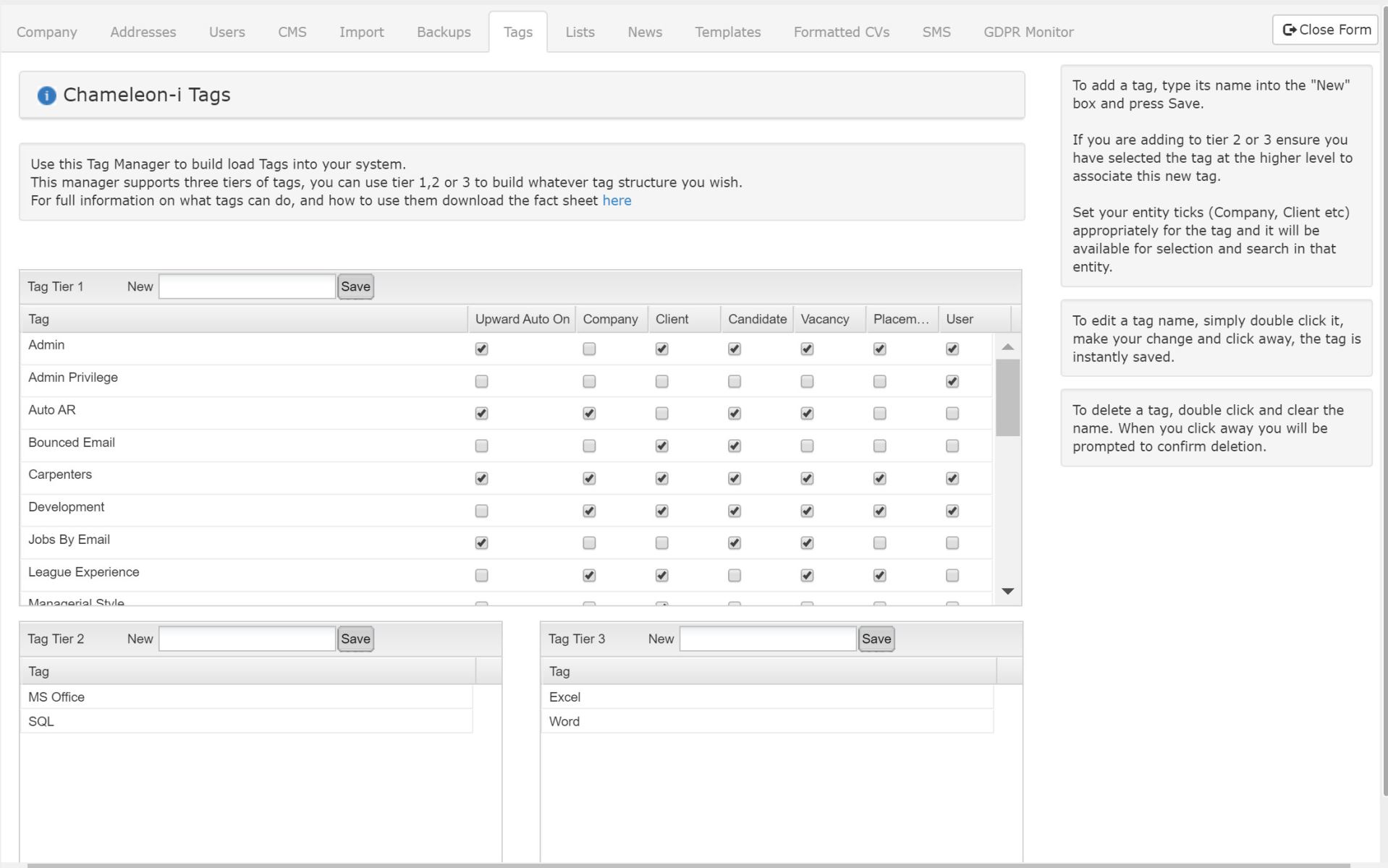 Open any record and wait for the Tag Management window to slide in from the right-hand side.
By default, the Tag MaManagement window will go to the Assigned tab - click the All Tags tab to assign tags.

Ticking any Tier 2 or Tier 3 tags will automatically tick the parent tag.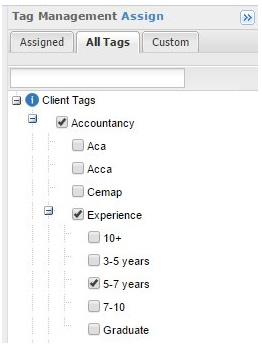 Note, if you are unticking a Tier 2 or Tier 3 tag, this will NOT untick the parent tag, you will have to do this manually.
You can also use this feature within the Assign button in Baskets.
tags, tag management, tag, adding tags, searching tags, filter, tag filter, records, adding client tags, adding candidate tags, adding company tags, adding vacancy tags, adding placement tags, remove tags, bulk tagging, duplicate tags, tag manager, tier 1 tags, tier 2 tags, tier 3 tags, baskets, parent tag, assign tags, admin