Chameleon-i enables you to quickly search your tags to find the correct one to assign to your records.
Open the record you want to assign the tags to
The Tag Management window will open on the right of the record card, defaulting to the Assigned tab.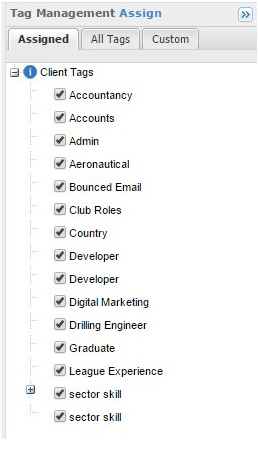 Click the All Tags.
Type in the tags name in the search box at the top of the Tag Management window.

Regardless of whether it is a Tier 1, Tier 2 or Tier 3, the filter will return all tags that match the tag you have entered.