Applicant Baskets
For those of you who create vacancies and post through our aggregator partners - Broadbean, Idibu or Recruitive you can now add processed applicants automatically to baskets for easy review.
The first step, create your baskets, go to the candidate grid click the 'New Basket' button. If you can't see the button simply click 'Go' so you have candidates showing.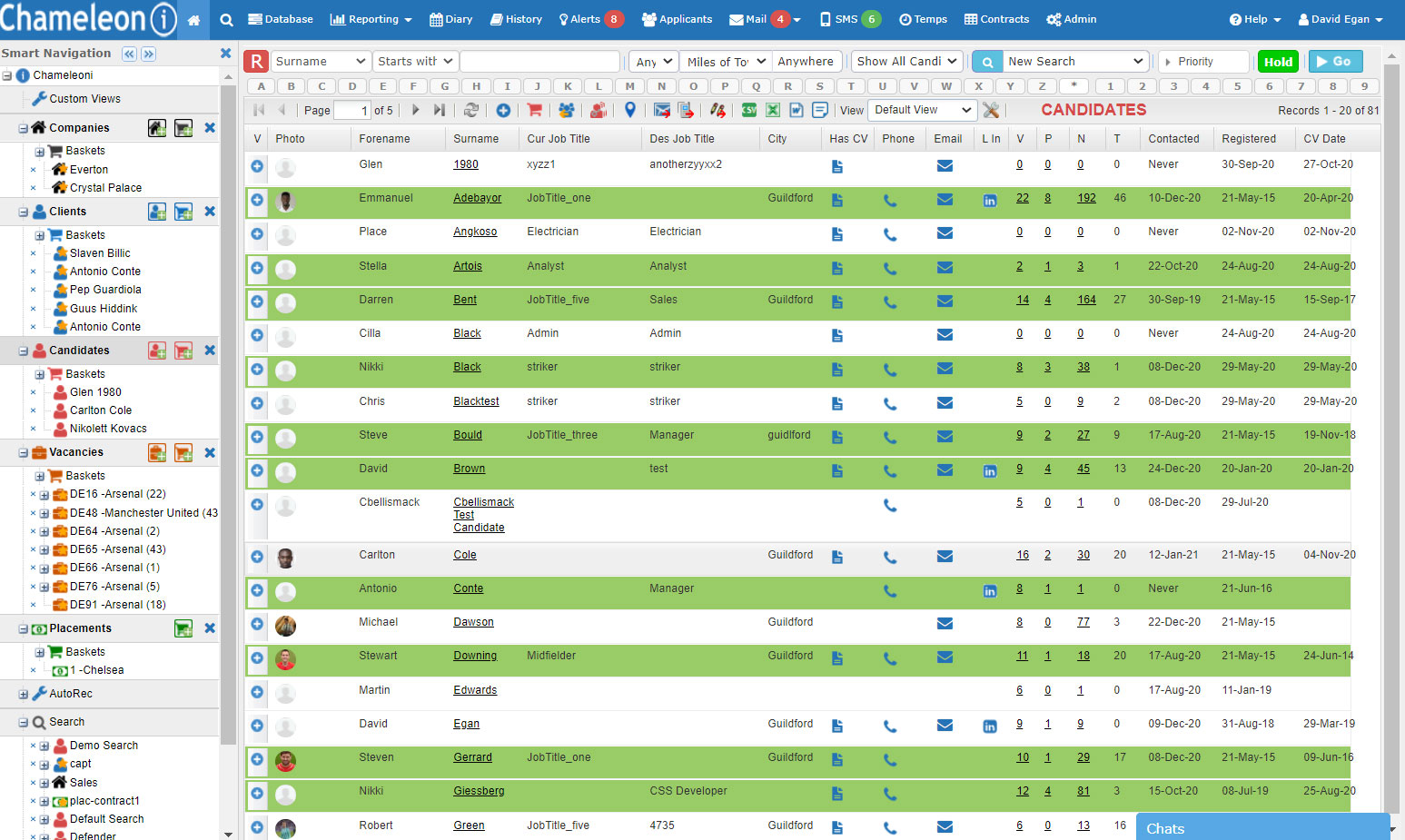 Name the basket 'Green Flagged' or 'Yellow Flagged' and click the 'Save' button.

You will be able to see the baskets in the Candidates section of the smart navigation panel.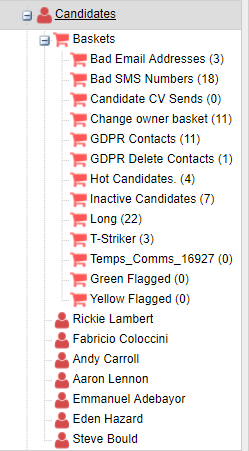 Any applicant in the applicant grid you green flag will appear in the Green Flagged basket, any applicant you yellow flag will appear in the Yellow Flagged basket for review.