The Tag Search uses your own 3-Tier Tags enabling a AND/OR/NOT search to be performed against records in your database that have been assigned tags.
Here is how to perform a tag search, we have used a candidate search for this example but the principle is the same for Company, Client, Vacancy and Placement tag searching
Run an ad-hoc or saved search to bring up the search dialogue box.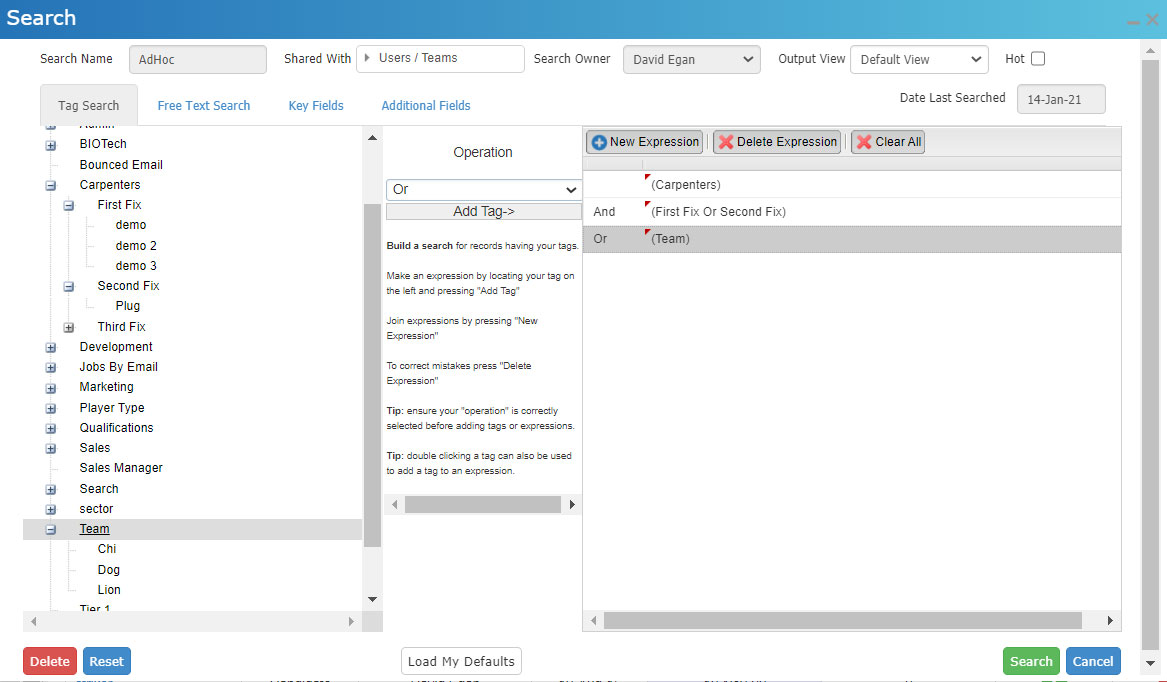 If it's a saved search you will need to enter a Search Name.
The Tag Search tab will appear on the left-hand side for you to select your criteria from.
Highlight the tag in the tree. To select, either double-click or press the 'Add Tag' button. The tag will be displayed in the right-hand window of the pop-up.
Use the 'New Expression' button to use combinations of the AND, OR and NOT operation to build extensive search strings.
Your search expression displays on the right. Add or delete more expressions to make your Tag search more precise.