Chameleon-i enables you to run a client search using the data returned in a previous company search.
You can run a search in the company grid and then view the associated client contacts in the client grid enabling you to create for example a client basket to perform bulk actions - the most popular one being creating a mailshot. Here is how:
Click on 'Companies' in the Smart Navigation panel and run a Company Search.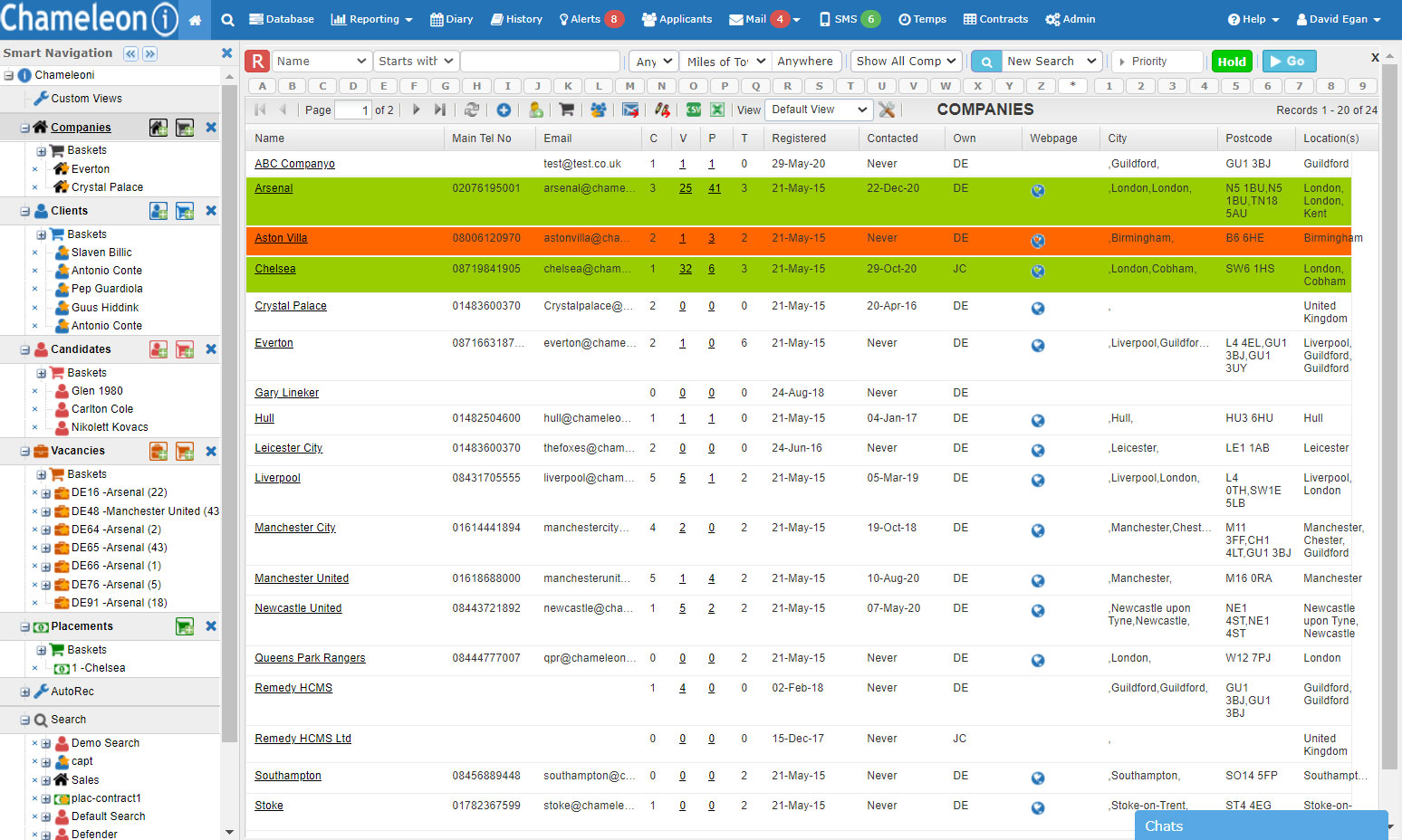 Leave the results on the page and then click on 'Clients' in the smart navigation panel.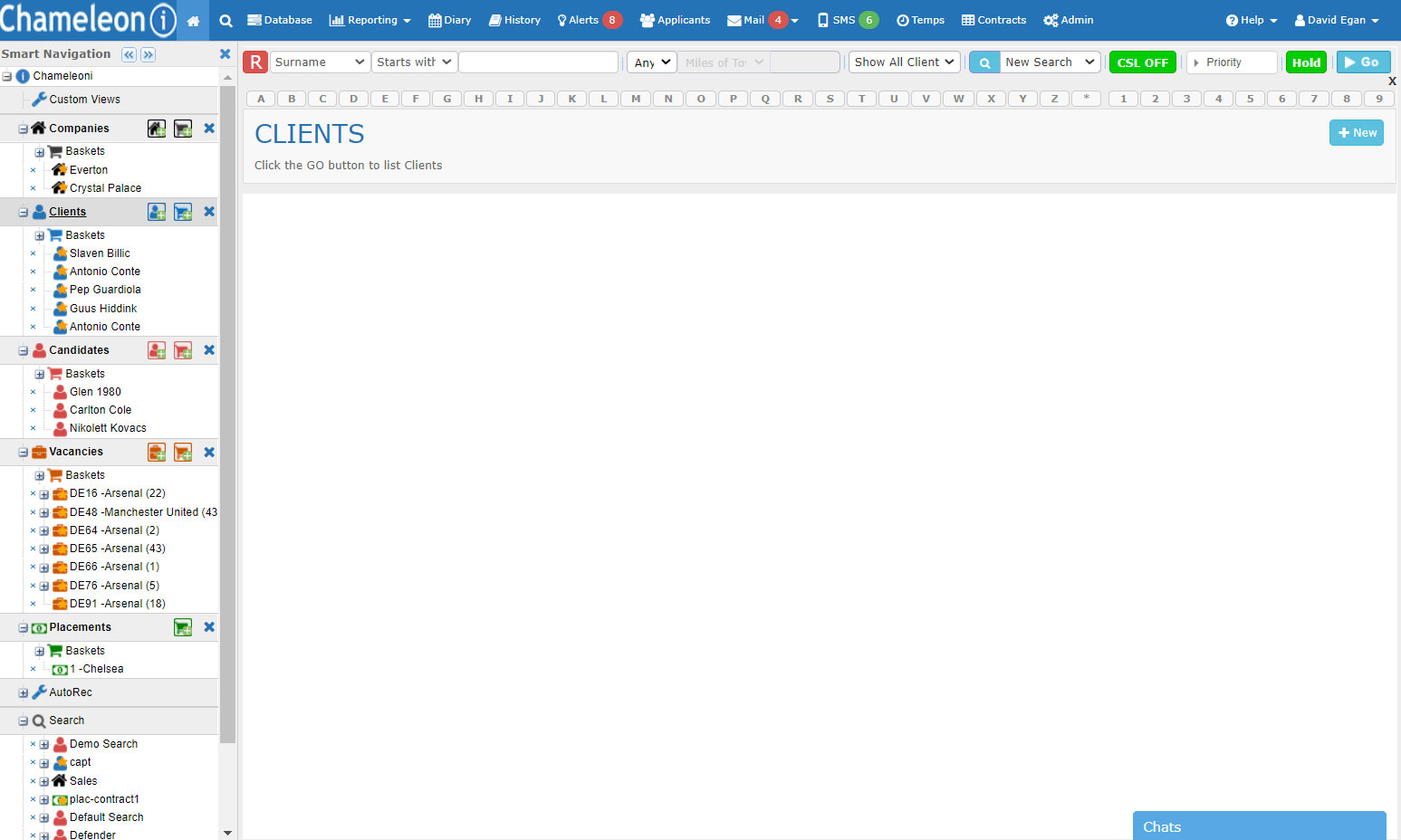 Click the green 'CSL OFF' button so it turns Red and says 'CSL ON'.
Ensure that you have no additional criteria selected in the Client Search Bar otherwise this will be included in the search. Click the blue 'Go' button.
The Search will return all clients associated with the companies residing in the Company grid.