This article explains how to log a note to show that you have made a call to a specific candidate.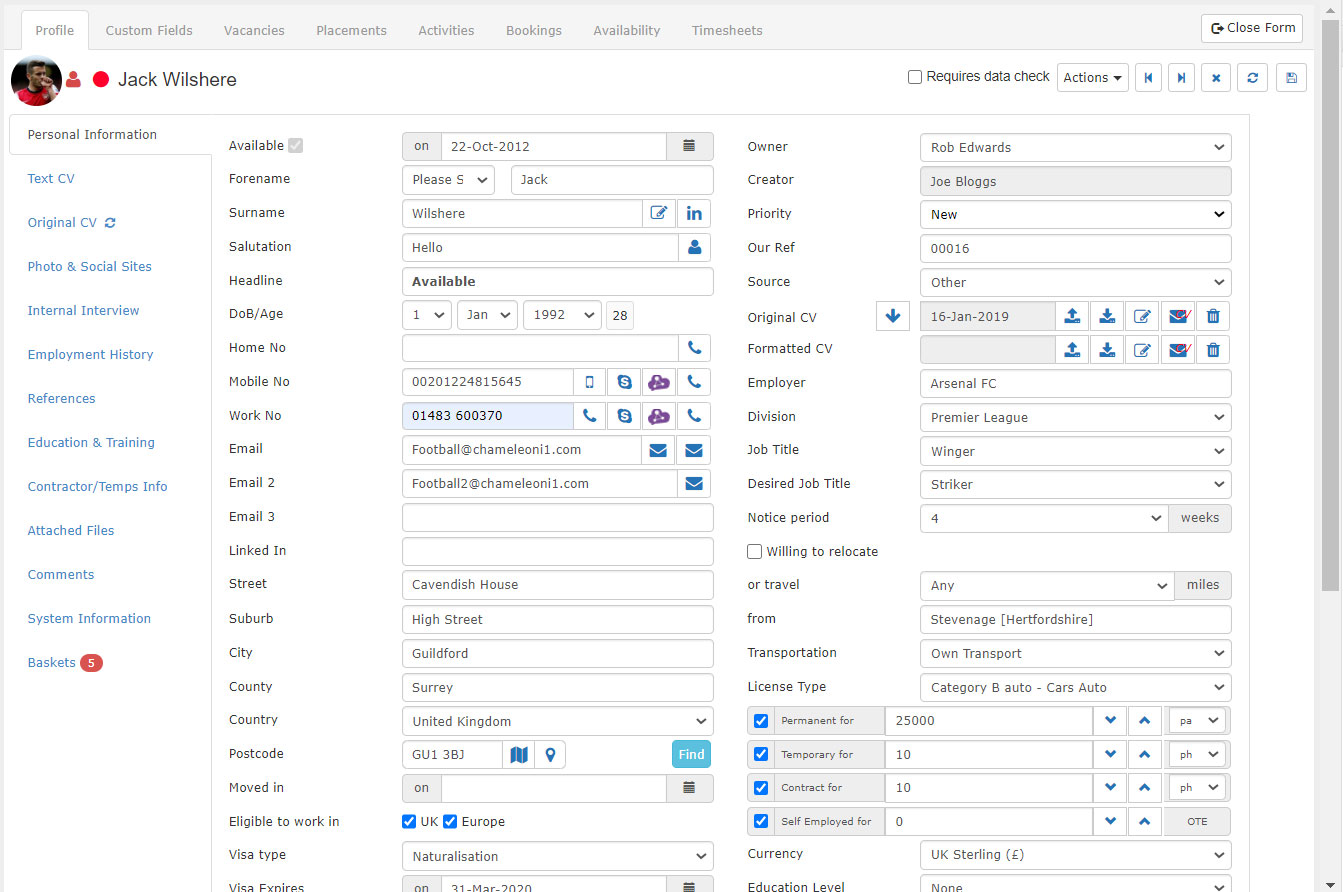 In the Candidate record, click on the phone icon next to either the 'Mobile No', 'Work No' or 'Home No' field. On clicking the icon, the Call Candidate Action popup will appear.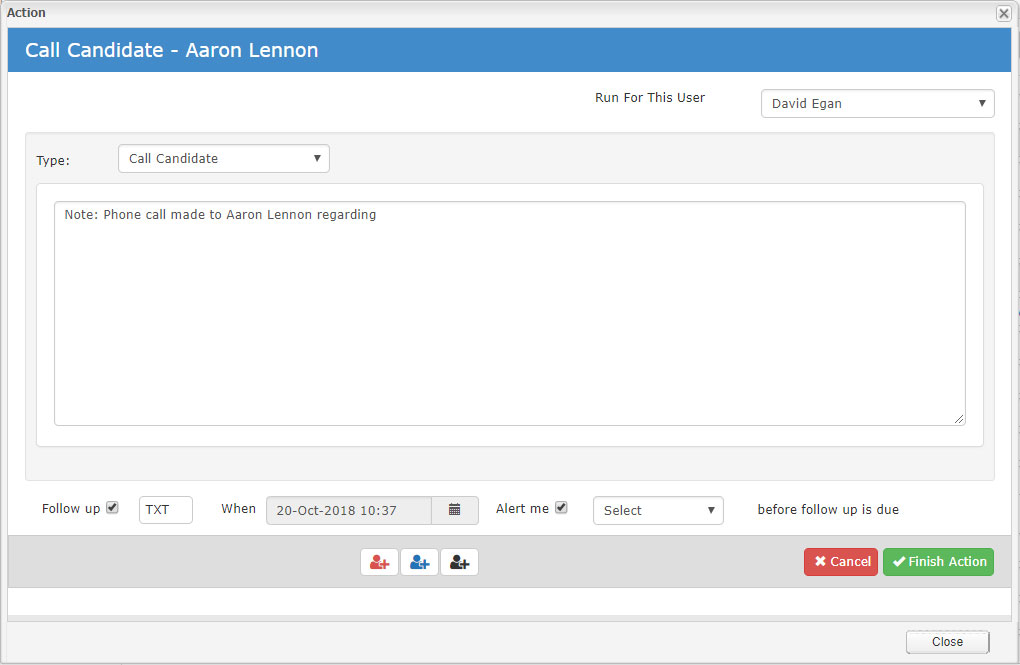 In the popup, the note type is already set to Call Candidate as you will see in the 'Type' drop-down. You can also run this action for another user by selecting their name in the 'Run For This User'
If you need to create a follow-up, you can tick the 'Follow up' tick box in the bottom left of the popup and Chameleon-i will remember your preference. If you want to edit the follow-up text, click the 'Text' button next to the tickbox, enter the text and press 'Save'. To set the time and date for the Follow up click the 'Calendar' icon and set the date and time accordingly. By default, Chameleon-i sets it 24 hours in the future. You can also create an Alert for the Follow Up as well to notify you of the follow up by ticking the 'Alert Me' tickbox and setting the lead time.
If you want to associate this action with an additional candidate, clients or users you can select one of the three corresponding 'Person' icons at the bottom of the popup and search for the contact. This will create an association with the note only and not the follow-up.
When you have completed all the required detail for this action press the green 'Save' button. The call note is displayed on the Notes tab and the to-do or follow-up is entered onto the To Do tab in the record and in the Alerts if the alert button has been ticked.