Matching Candidates to Vacancies is easy with Chameleon-i Vacancy Saved Search.
The trick is to ensure you have a relevant, strong tag structure and that you've been tagging your candidates and vacancies, as well as entering salary and location details. These are the criteria that Chameleon-i uses in the saved Vacancy search.
Here is how to use the search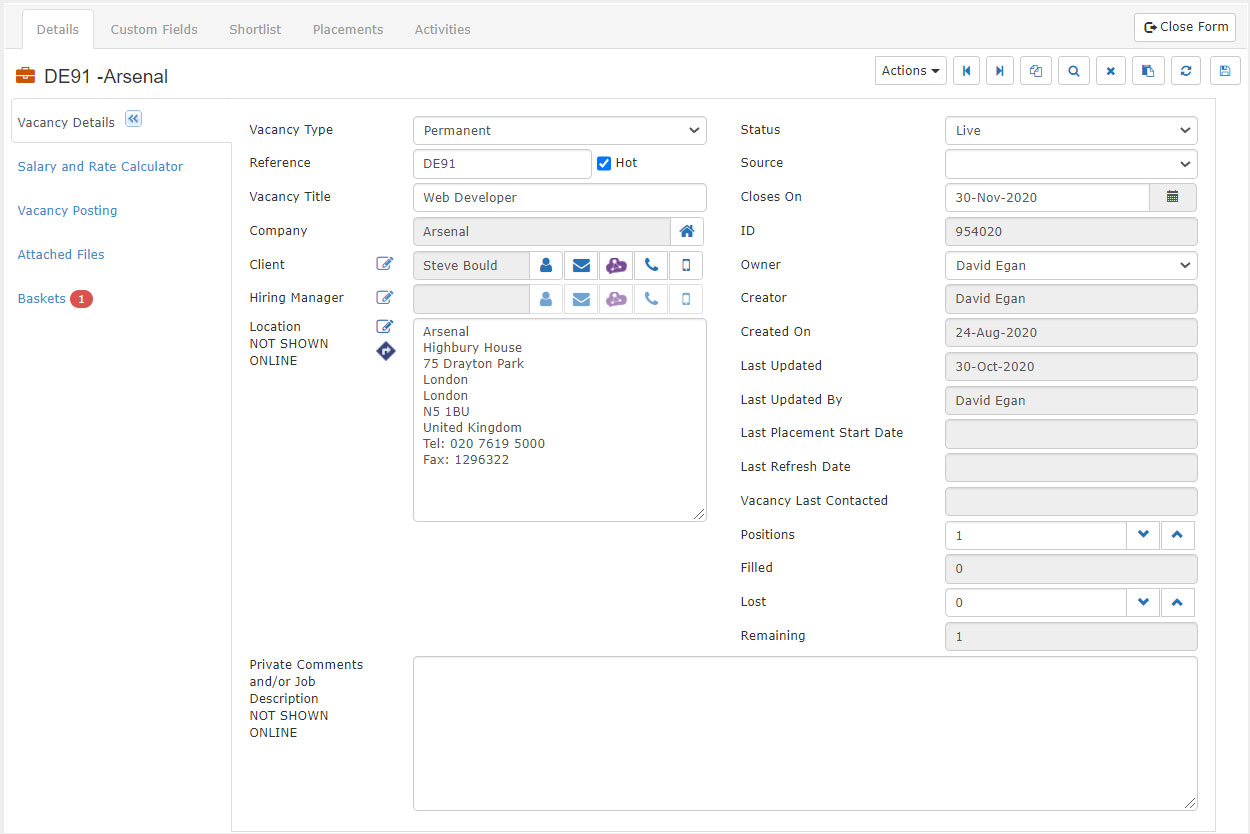 In the record, you will see the vacancy search button represented by the magnifying glass icon


Press the button to activate the advanced search pop-up.
The search will automatically look for the associated tags, location and salary associated with the vacancy. You can add and remove from this criteria by editing the search criteria. The system will remember any changes made.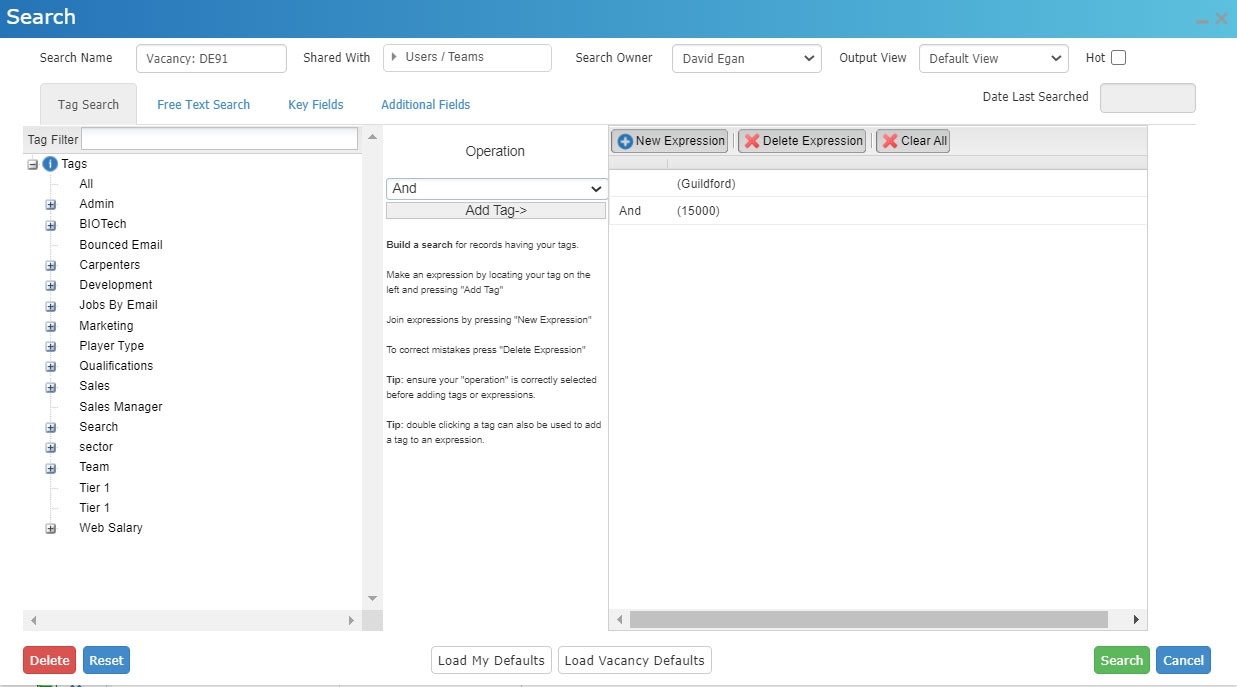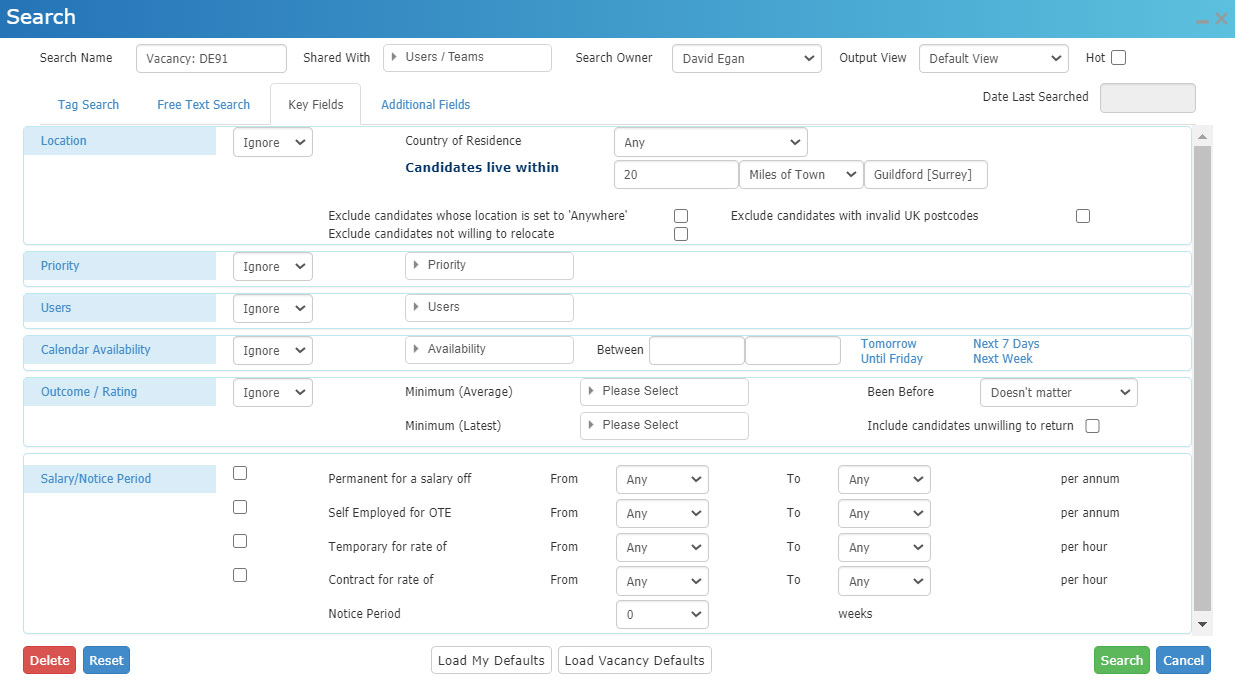 Run the search to get back results

When you run the saved search it will automatically appear beneath the Vacancy in the Smart Navigation panel on the left-hand side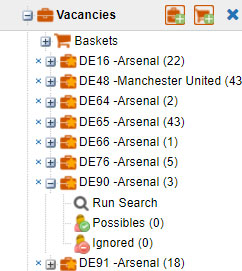 You will see the option Run Search which enables you to run the search, again and again, bringing back fresh results each time.
The Possibles basket enables you to earmark candidates who you're going talk/email about the opportunity with a view to later shortlisting them.
The Ignored basket is for candidates who don't match your requirements but you don't want to see in the results if you re-run the search again.
You place candidates from the candidate grid results into the relevant basket by selecting and dragging the Candidate Drag All button over to the Possibles/Ignored basket depending on what you want to do. You can also drag individual records across if some are possible and some are not.
Once you have processed the records, they will not be shown in this search results again as you've already told Chameleon-i what to do with them.
You should get a confirmation message when you drag and drop the records into these baskets like below
Once you've built up a list of possible candidates open the Possibles basket by double-clicking on it in the smart navigation panel.
Click the Drag All Button at the top of the results and drag it over to the Vacancy record in the Smart Navigation panel. Release it to get the confirmation message:
Now you're ready to start scheduling these candidates into that interview room with your client!