The candidates search results grid enables users to quickly view and evaluate candidates suitability based on your search criteria and more.
Firstly the grid is customisable using custom views, this enables you to define the data sets displayed in each column in the grid.
The columns can be ordered in ascending or descending order by hovering on the column title, a drop-down arrow enables further search/filtering options within the column.
Use the expander panel to quickly view candidate information in the grid as detailed below.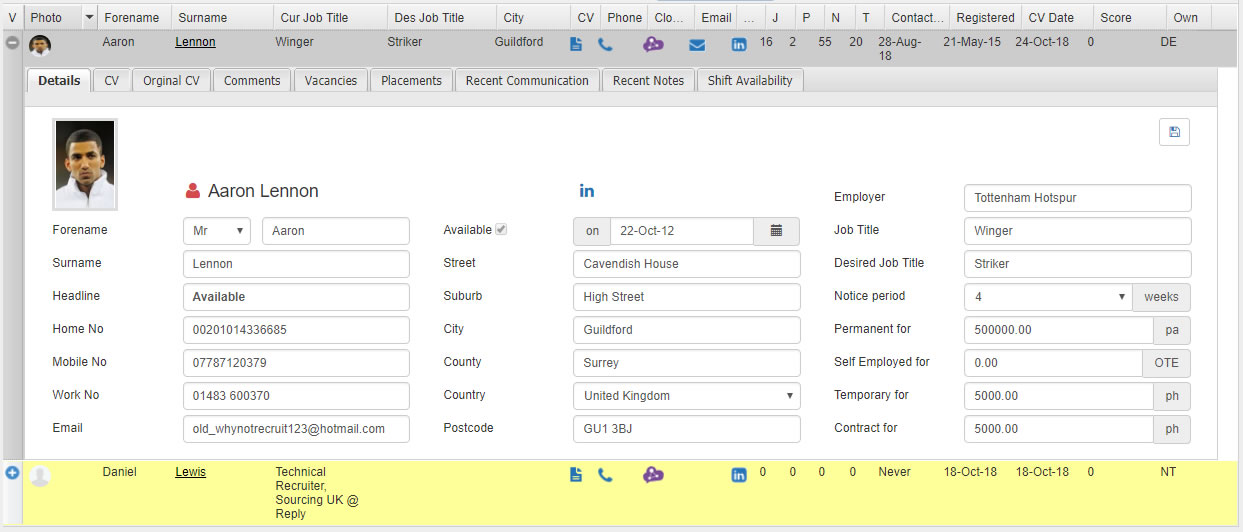 Selecting the '+' button next to the contact name displays the quick view panel.
The tabs each display information relating to the contact record in the panel.
By default, the plain text CV is displayed, you might notice words highlighted these denote matches based on your search criteria.

RED

= Tags

GREEN

= Free text

To close the quick view, select the '-' button that is next to the contact name.