Create a tag that automatically sets when a bounced email message is returned from an ISP, indicating that the email address is no longer valid.
When sending bulk emails, Chameleon-i will automatically ignore any contact with this tag associated with it, meaning you aren't sending out emails that never reach your recipient
Note you need one of our email integration options, Inbound Email, Exchange or Gmail Sync to use this Tag and automation feature.
To create this Tag
Select 'Admin' from the main menu.
Select the 'Tags' tab.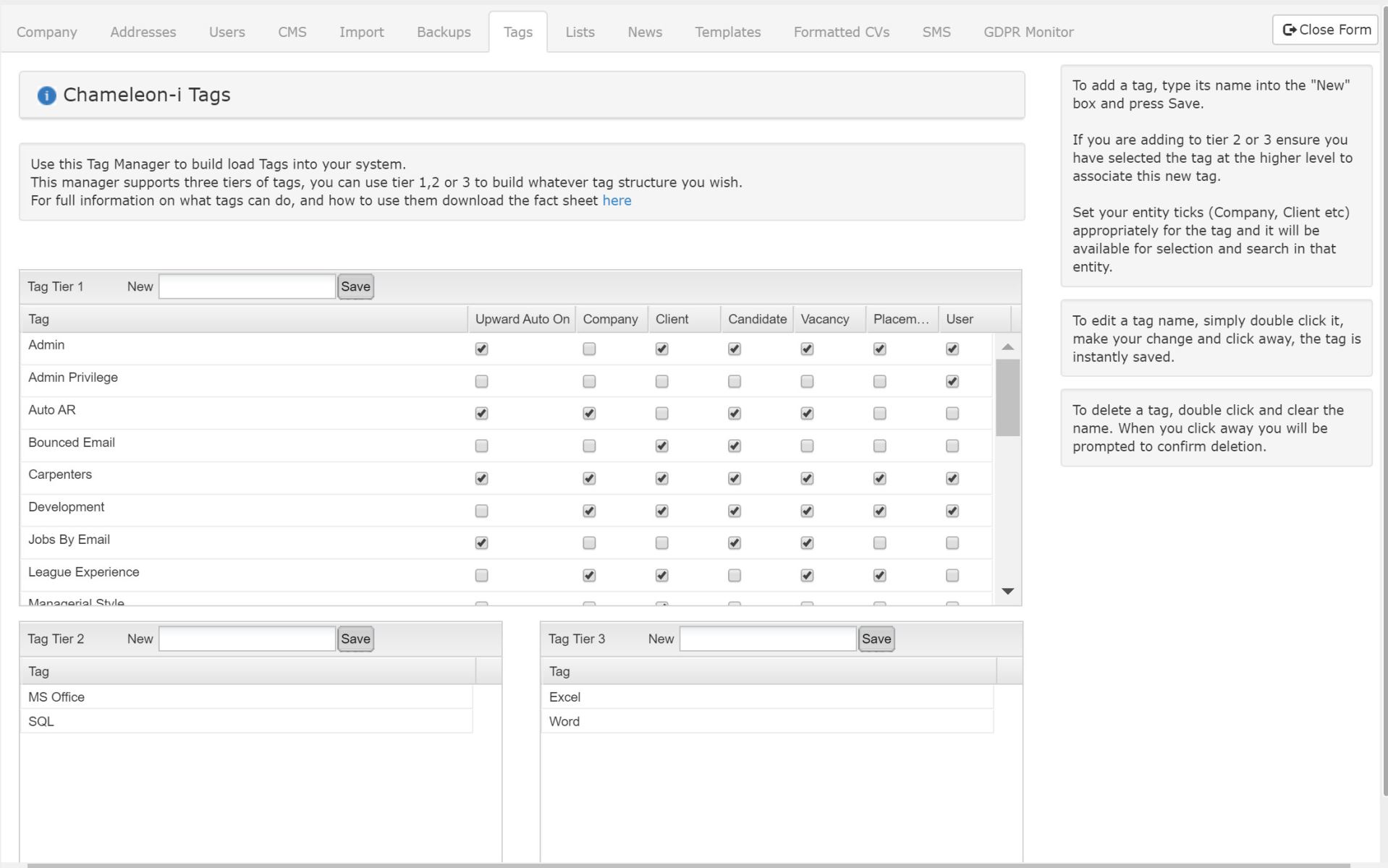 In the Tier-1 Tag enter 'Bounced Email' then click on the 'Save' button.
This creates the Tag
Keep the Client and Candidate checkboxes ticked, remove the tick from the other record types. This keeps the Tag assigned and visible only in these records.
You will see the Bounced Email appear in the Tags section within these record types.
Going forward the tag will automatically tick when Chameleon-i receives a bounce notification from an ISP.
You need to have administrator rights to add tags to your tag listing. If you don't have administrator rights then contact your administrator and have them do it for you.
To search for records with the 'Bounced Email' you will need to run a Tag Search. Be sure to reset the search before you search for it.