The record grids provide the ability to perform quick searches using the extensive criteria in the first drop-down list across company, client, candidate, vacancy and placement records.
Here is how

Select the record type from the Smart Navigation panel.
The search grid will load, like the one above, we have used a candidate grid here.
Use the first drop-down box choose the type of match you want to make.
Use the criteria boxes to enter some basic criteria.
Press the 'Go' button to run the search.
Alternatively, you can use the quick-start letters (A-Z) that in one-click allow you to jump straight to matching results based on the selection displayed in the first drop-down box.
You can sort your results using any column by clicking the header. Click to toggle between ascending and descending etc.
The quick search displays between 20 & 60 results per page depending on your user settings.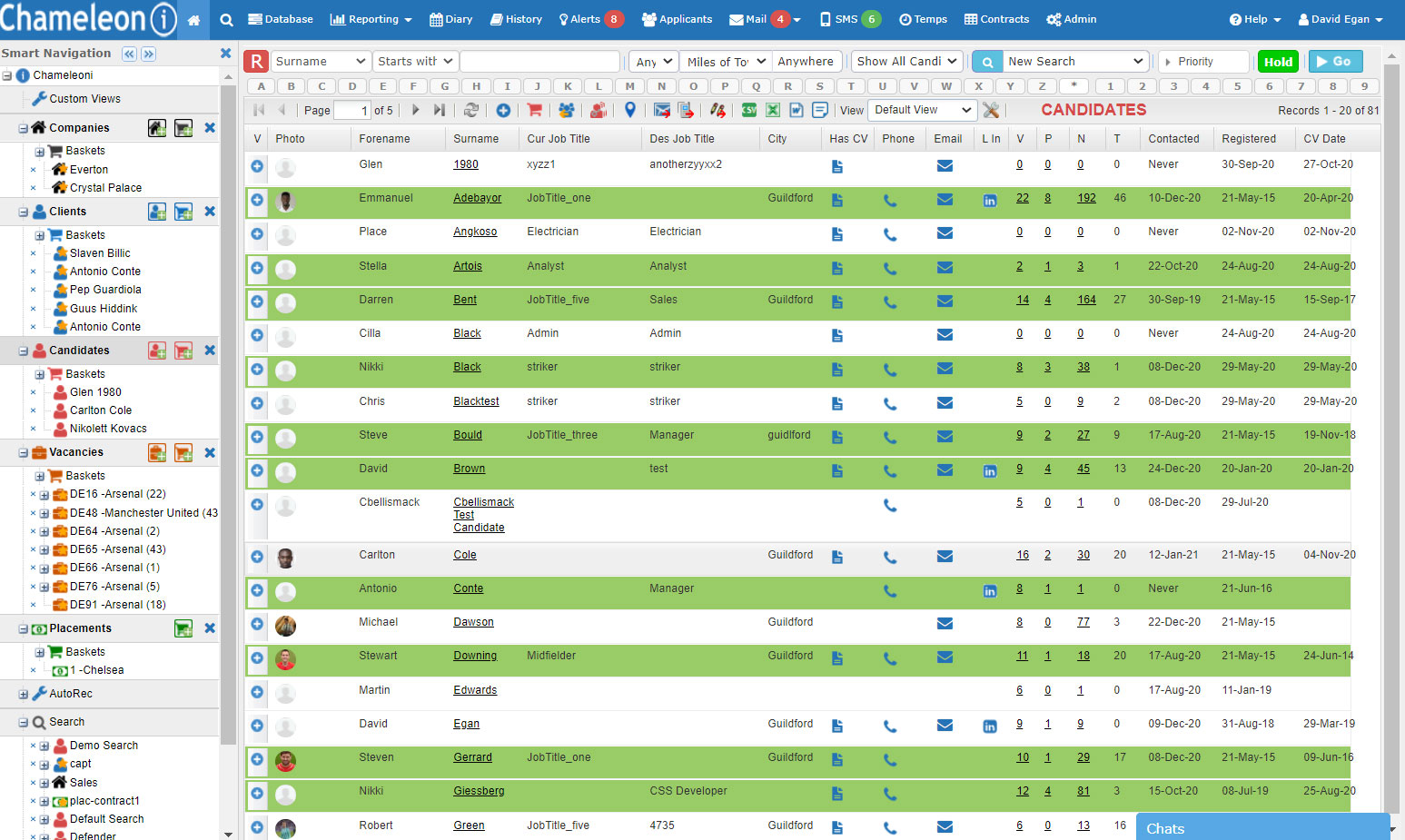 What do those letters mean in the grids?

Within the client quick search grid the letters correspond to:

J = Jobs
P = Placements
N = Notes
T= Tags
Within the companies quick search grid the letters correspond to:

C = Client Contacts
J = Jobs/Vacancies
P = Placements
T = Tags