Free text search provides traditional Boolean searching options, and the option to narrow the search between CV and comments.
Select 'Search' from the smart navigation to open the advanced search popup window.
This will bring up the candidate search grid, this will display previously saved searches and the option to run an advanced ad-hoc search.

Select which type of search you wish to perform.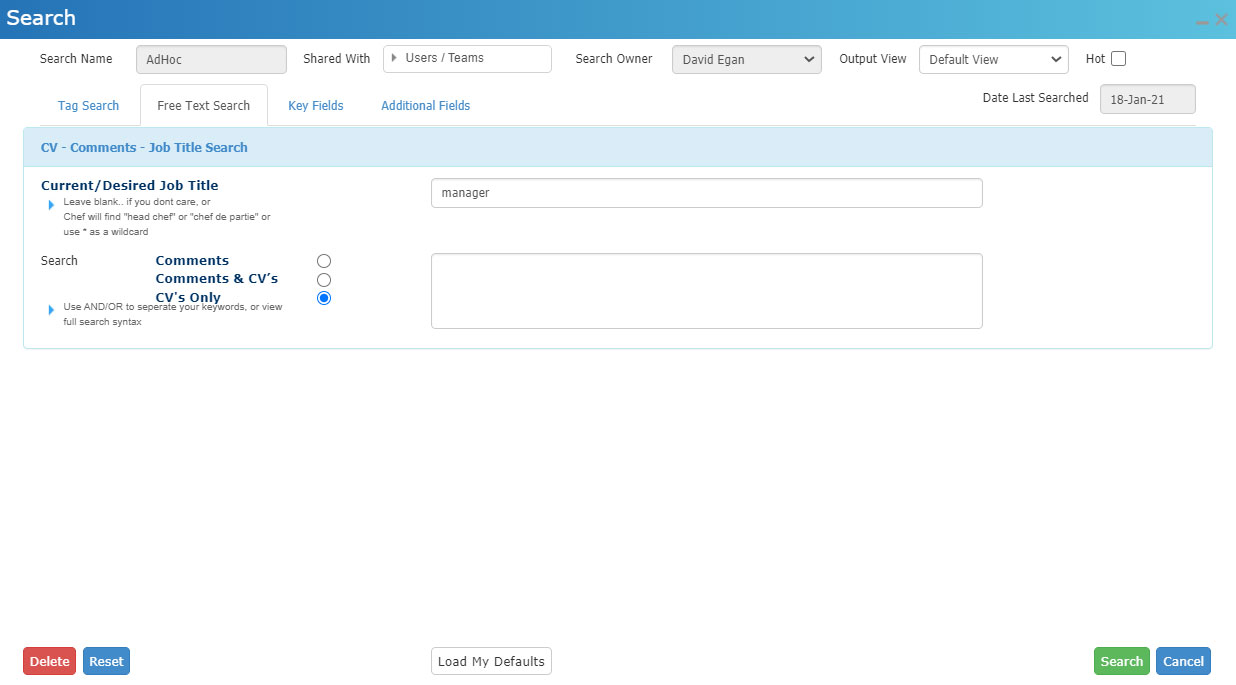 If it is a saved search enter a search name in the Search Name text box.
Click on the 'Free Text Search' tab.
Enter your search criteria, selecting the relevant search radio button before entering your text in the text box.
Your search results will appear in the grid for your review.
Click the '+' Icon to expand the grid and review search hits on the records CV or comments.
Click on view full search syntax for tips on CV and Precis search syntax and advanced Boolean searching.
CV and Precis search syntax