How to see up individual user targets, so you can measure activity and success within the Chameleon-i i-Dash.
Firstly, before you begin you must have Admin rights to access the Users tab to set targets. Assuming you do:
Click 'Admin' in the Main Menu.
Click on the 'Users' tab.
Select the User from the 'Select User to Edit' drop-down list.
In the central column click the 'Dashboard KPI's' button, this is the bottom buttons and when pressed will open a new popup as shown below.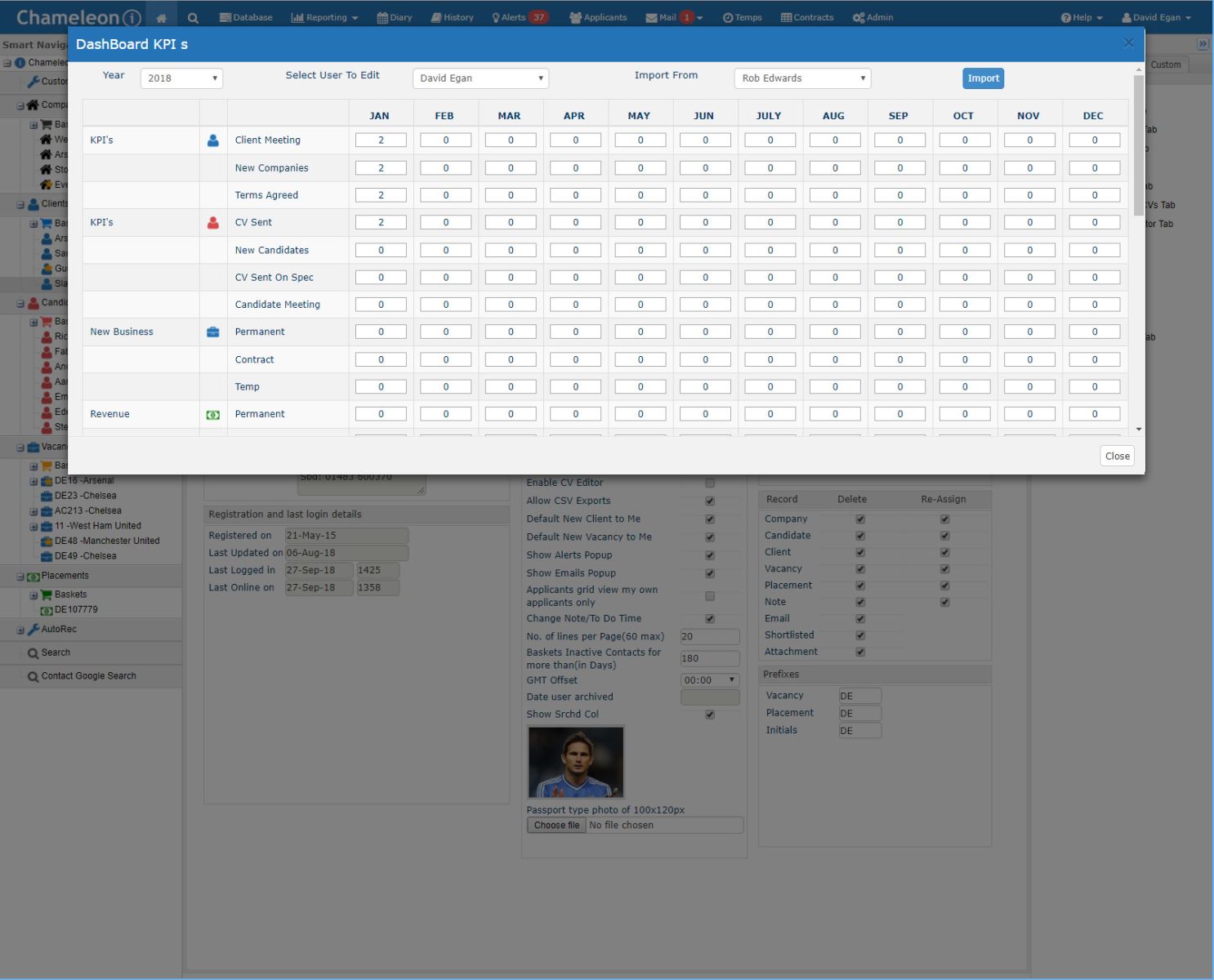 Once you can see the Dashboard KPI pop-up remember to Select the Year and the Users name that you wish to target if they are you can proceed to complete the monthly target elements.

You do not need to complete every row, complete the rows relevant to the target you want to set for the user.

If you set targets for one principle user you can copy these to another user to create a mirror set of targets. 

To do this select the user to import targets too, then select the principle users from the drop down to export the targets from. Press the Import button and the targets will be automatically copied. You can then adjust/edit the imported targets should you need to.