CloudCall integration with Chameleon-i enables you to dial your contacts from the database using VOIP and record the outcome of the call whilst saving a recording of the call to a note in the record.
To make a call
Open the contacts record.
Press the 'CloudCall' button.
You will see the below pop-up.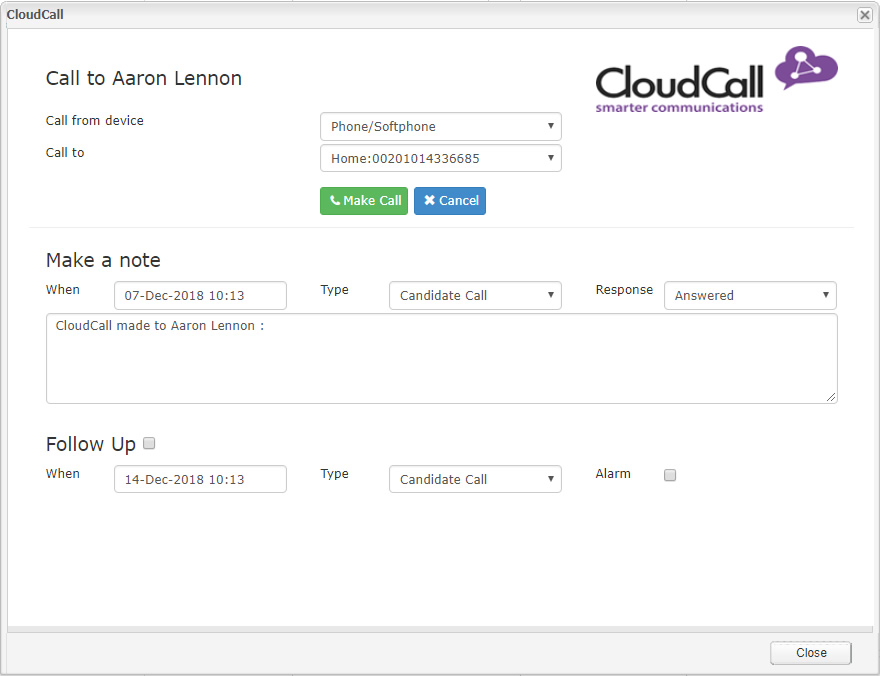 You can select the device to make the 'Call from', you set the devices within the CloudCall portal, enabling you to pick from for example a desk phone, a softphone on your PC/Mac or even your mobile.
'Call to' enables you to pick which one of the 3 stored numbers to call.
'Make note' provides the resource to record the call, the outcome and create text notes of what was discussed.
You can also create a 'Follow-up' should you want a diary reminder to make another call.