Posting a vacancy to appear on the spotajob board.
spotajob is also integrated with Google Jobs ensuring that all vacancies are posted also index and displayed on Google Jobs increasing your vacancies exposure and the number of candidates that will apply.

Ensure you have selected to post jobs to spotajob in the Admin area before proceeding with posting vacancies.
Open the Vacancy you want to post to spotajob.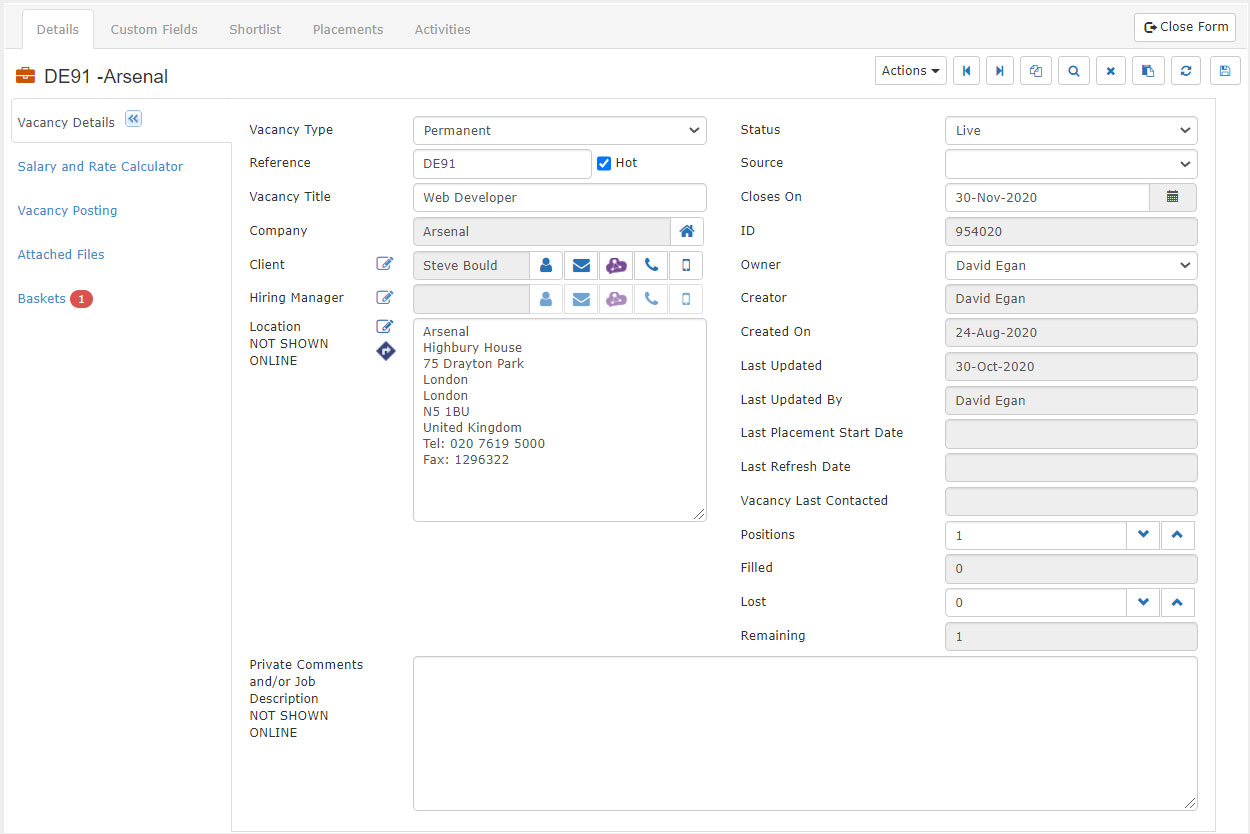 You must also make sure the Closes Date is set in the future.





Next, go to the Vacancy Posting tab of the Vacancy record.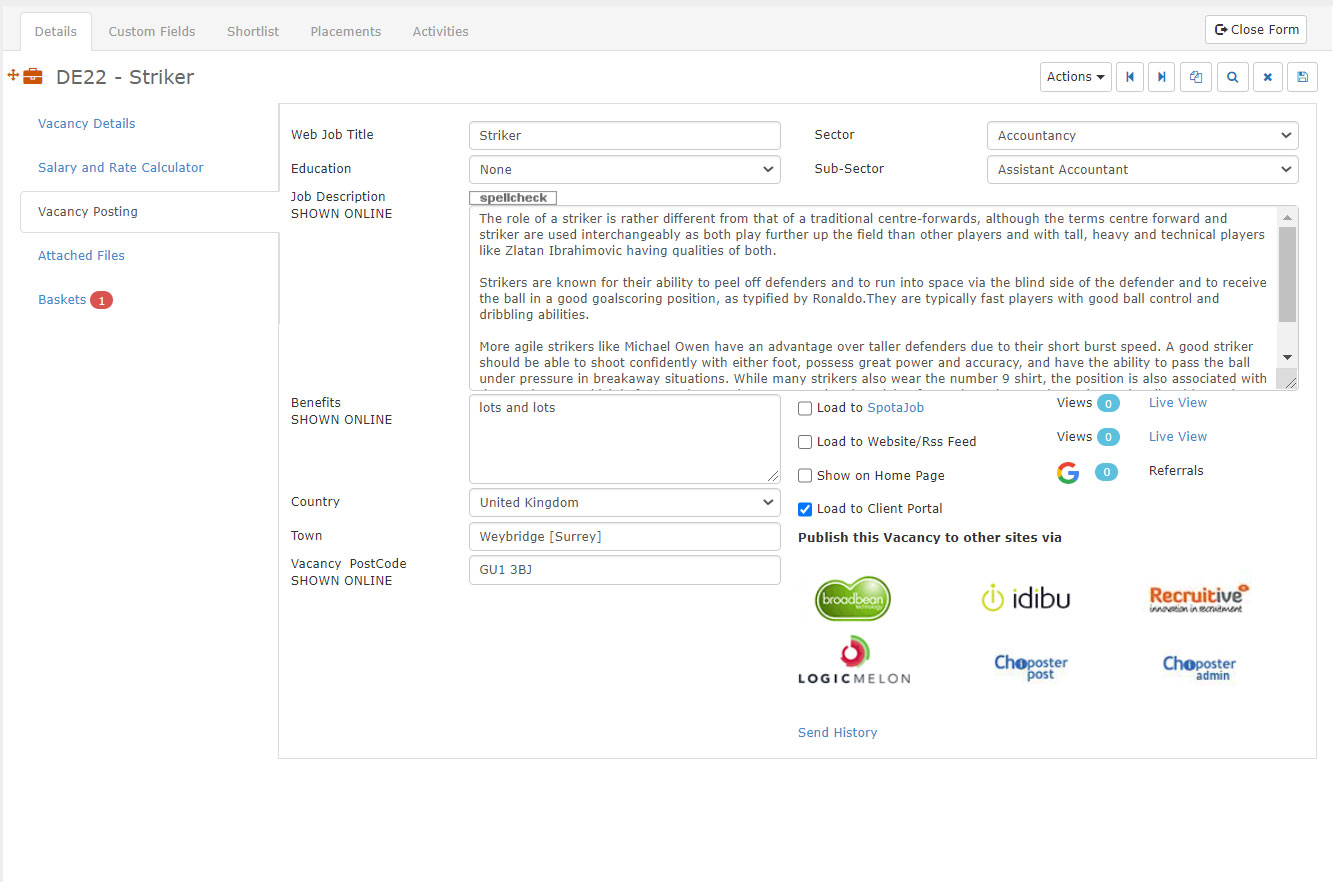 Ensure you have selected a 'Sector' from the drop-down box.

Enter a full Job Description

Enter the country and the town the job is located in

IMPORTANT: You must select the location from one of the options provided.
Finally, ensure you have ticked the Load to spotajob tick box is ticked otherwise it will not display.
Your job will display on the spotajob board.

Note: the vacancy can take up to five minutes to appear on spotajob.com