spotajob.com is an exclusive board for Chameleon-i users to post vacancies for prospective candidates. It is another avenue to attract new candidates to your vacancies!
Before using spotajob.com you must first set up a few things in the Admin area of Chameleon-i.

Select Admin from the Main Menu

In the Company Tab ensure the Use spotajob tick box has been ticked. This is an agency wide setting allowing all users to post to spotajob.com.



You should also upload your agency logo so it is displayed on spotajob.com. You do this by locating the Browse button finding you logo to upload - we require a file size of 158px by 92px.

You will need to click on the Save button once selected, the page will refresh and will display your logo as below: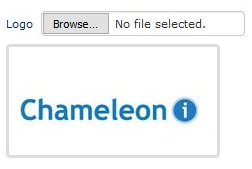 Finally set a default number of days you would like the vacancy to appear on spotajob.com





Your vacancy will automatically be removed once this time period has elapsed.