A Saved Search combines criteria within the quick search, tag search, free text search and other details to include salary, availability, location and education, enabling you to continually re-run a search for candidates that use the same search criteria.
You can run a saved search as follows
Select 'Search' from the smart navigation to open the advanced search popup window.
This will bring up the candidate search grid, this will display previously saved searches and the option to create a new saved search.

Select 'New Candidate Saved Search'.
Enter a search name in the Search Name text box.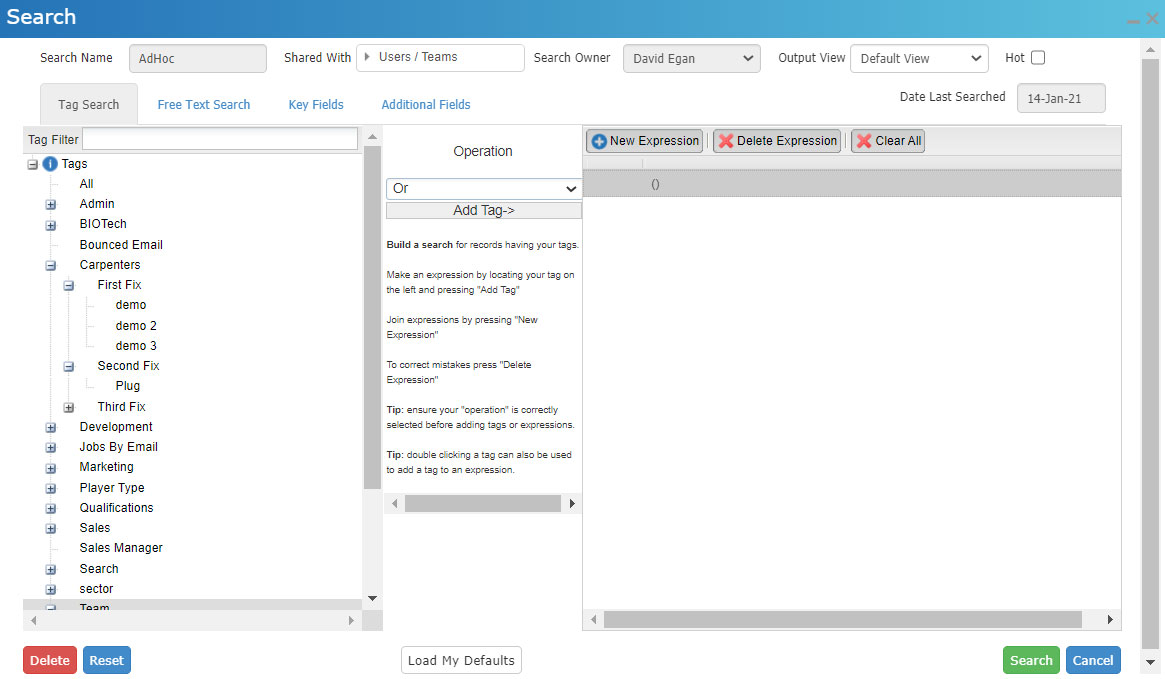 This will create the saved search enabling to re-run searches for similar requirements quickly and easily.
Select the 'Shared' tickbox if you would like your search results available to other users from your company.
Jobs By Email subscribers, tick 'Auto Search' if you would like the Search to run nightly, delivering results to you by email for review.
Enter the search criteria using the available tabs and criteria options.