When you have had a play with our Test Data and you're ready to remove it and to start adding your own, it's easy to do. We have placed all test records into baskets, it's easy to delete as per the following steps: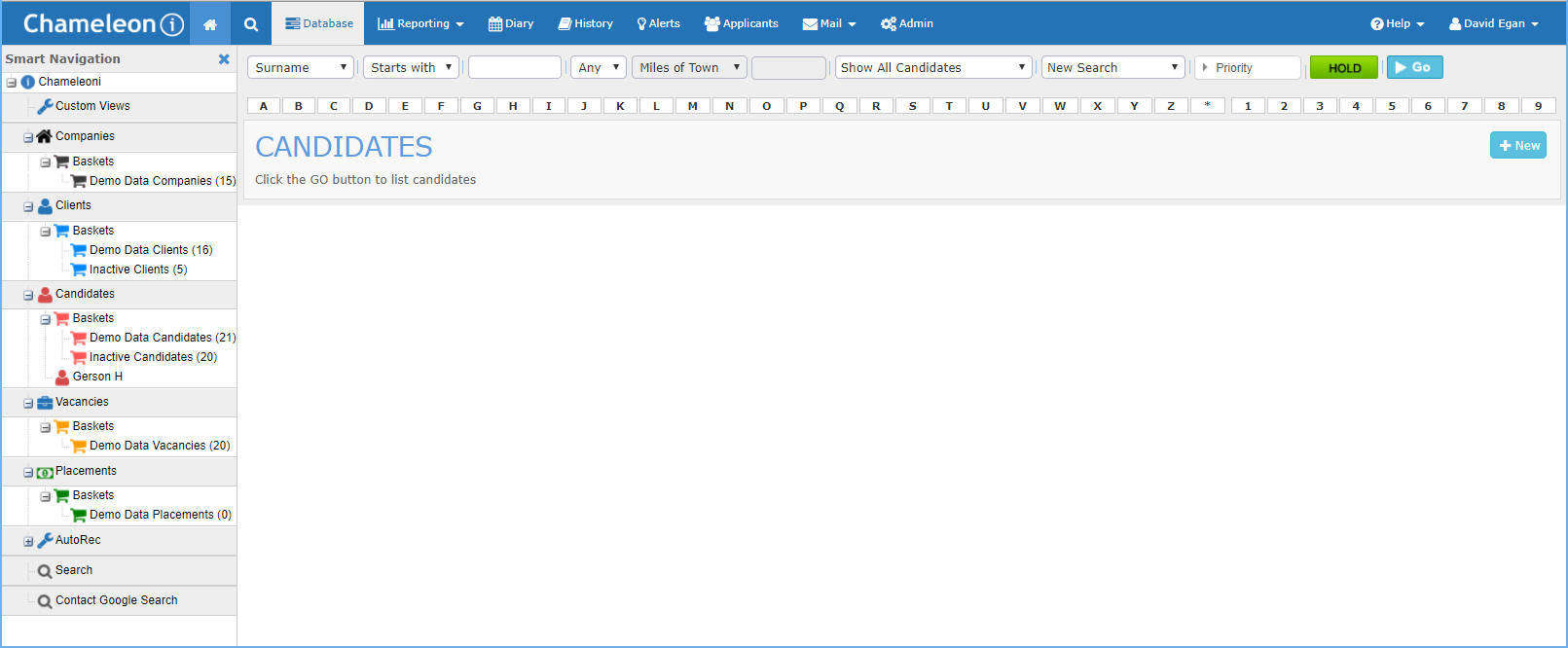 On the Smart Navigation panel on the left click on an entity for example 'Company'. You will see the Baskets Icon with a + icon, click the + icon to display the Demo Data Companies basket.
Click on the 'Demo Data Companies' basket and the content will load in the company basket opposite.
Click on the 'Delete All' button located just to the left of the 'View' dropdown list (a black shopping trolly with a red X icon).
A prompt will pop up to ask you to confirm whether you want to delete these records.
Click 'Yes' to complete the action, Click 'No' if you wish to remove the test at a later date!
NOTE: Removing the Company Test Data will automatically remove the Clients, Vacancies and associated Placements data too. You can remove the baskets themselves by clicking the delete basket button in the top right-hand corner (a red dustbin icon).

Repeat the above process to delete the Candidate test data by opening the Demo Data Candidate basket and deleting separately.