Getting up and running is always the most important thing for us, so don't be shy, if you're stuck please reach out...
You can always access your Chameleon-i account via using https://login.chameleoni.com
When you reach the login screen you will need to enter your unique login and password then press the 'login here' button.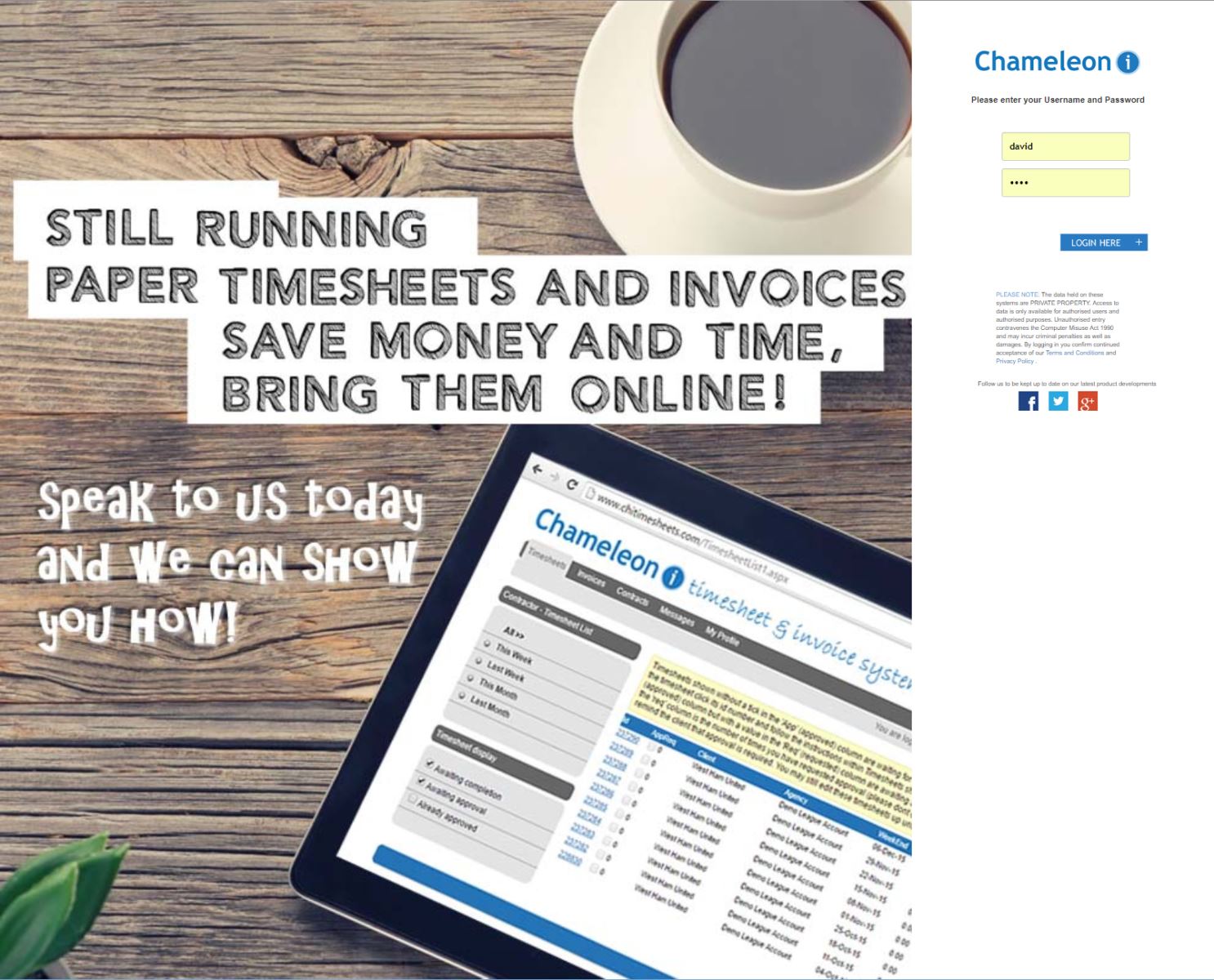 We recommend that you enable pop-ups so you can view all the screens within Chameleon-i. If you need help to do this, just search our Help Centre for related articles.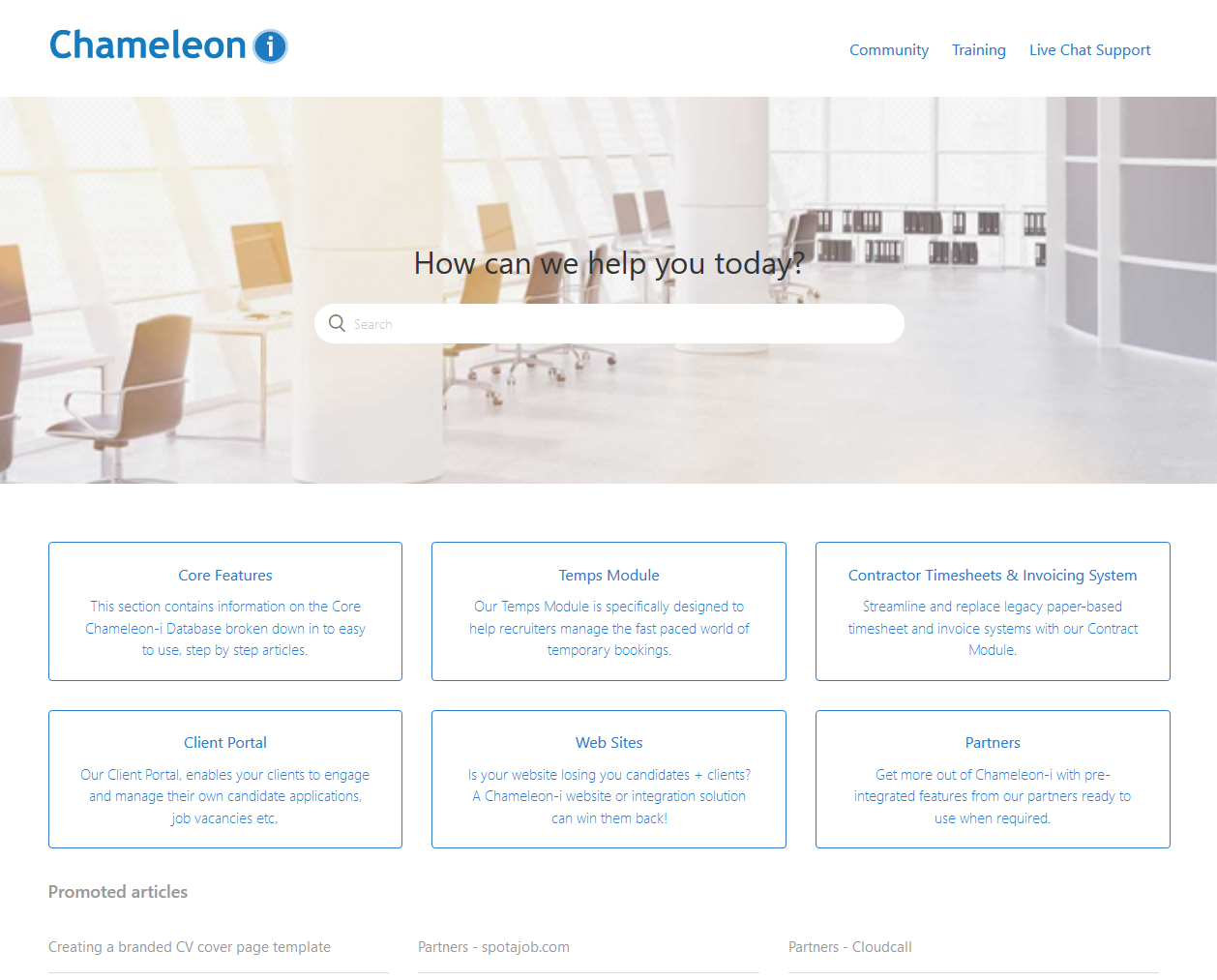 To ensure you receive the best functionality and performance from Chameleon-i, we recommend you use the latest version of the web browsers Chrome or Firefox.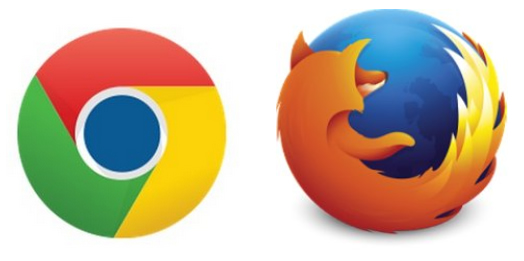 When you have finished using Chameleon-i we recommend you use the 'Logout' button, rather than closing the browser for added security.

You can also save our login page to your favourites or create a shortcut to Chameleon-i on your desktop for easy access.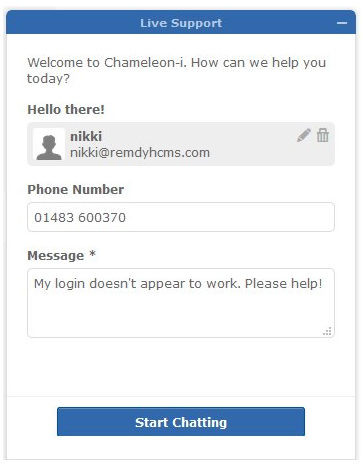 Free Online Support

We provide free online customer support, click the 'Help' button within Chameleon-i and use the Live Chat facility to chat to one of our online support technicians who will be happy to assist you with any problems. Alternatively search the Help Centre for information on how to do something.
What should you do next?

Visit the Help Centre
The Help Centre is a searchable resource containing step-by-step guides on how to use the features and functions found within Chameleon-i. The Help Centre can be accessed from the Main Menu via the 'Help' button.
Sign up for our free online training
We run free online training sessions every week so you can learn how to fully utilise our Core features. See our training page here for more information and reserve your place.
Data Migration
You might want to discuss Data Migration early in the process so you can decide which route suites your needs best. We provide a self-service option via two import spreadsheet templates. Simply populate the specified columns and upload the data to import. Alternatively you might want us to manage the whole process for you via our data migration services, please speak to us to find out more.


---