Create baskets to build contact lists for bulk communication including Email, SMS and Letters. You can perform other bulk actions, including assigning tags, changing record status and ownership of multiple contacts.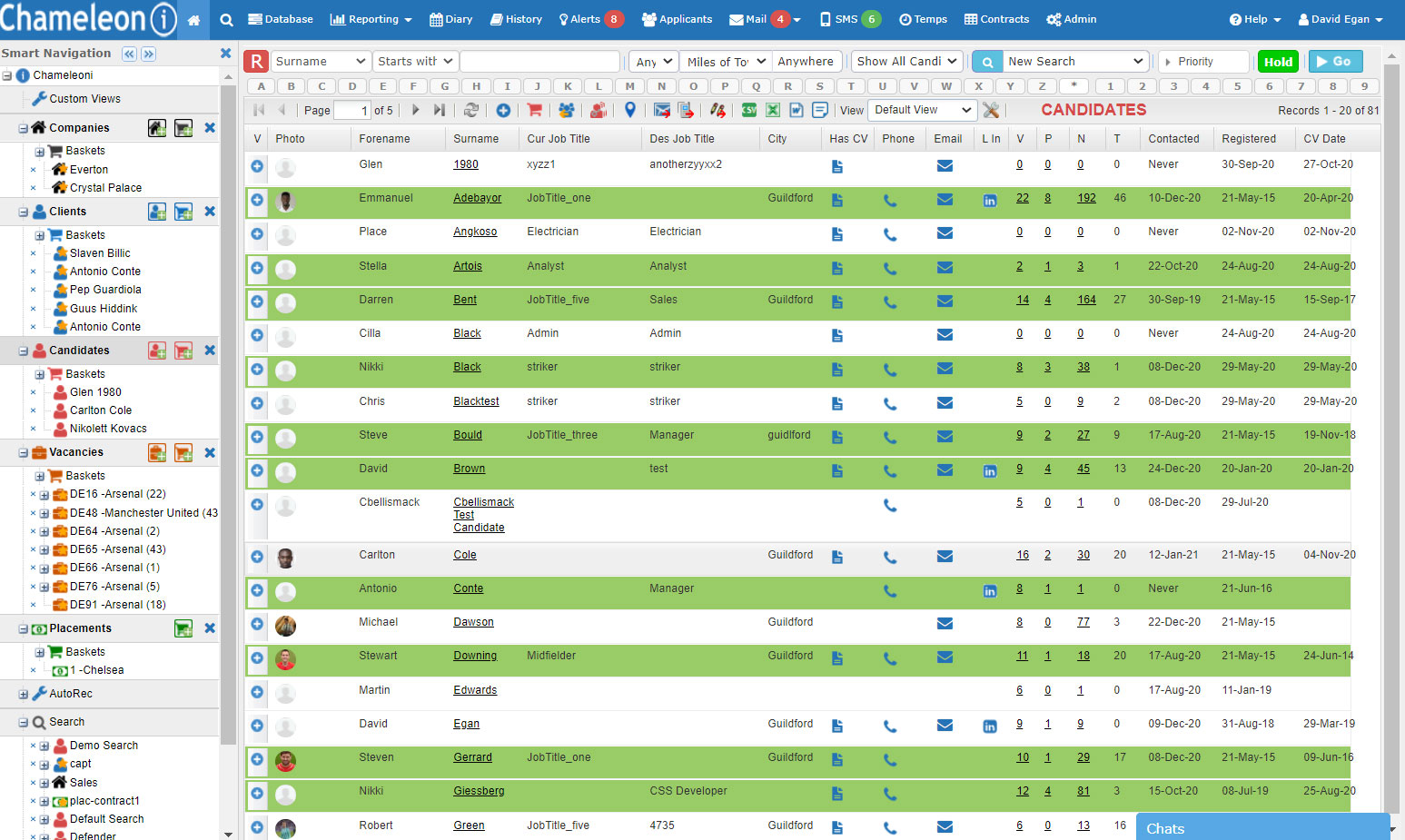 To create baskets for any record type:
Run a search for the corresponding record type.
Click on the 'New Basket' button located centrally above the search results.
Name the new basket and click save.
The new basket will be added to the bottom of your baskets displayed within the Smart Navigation panel under the record type.
To add records to your basket
Click on the 'Drag All' button to select all the results from your search, then click-hold and drag the button into your newly formed basket, this will populate the basket with ALL records returned in your search.
Alternatively, results can be placed into the basket singularly by highlighting the line item and dragging each record one at a time into the basket.
Multiple results can be dragged into baskets by holding the 'Ctrl' key then clicking to highlight the individual records before dragging the last selected record to the basket.