The LinkedIn Contact Search enables you to google search for Linked-in candidates. These can then be converted to records using the Chameleon-i LinkedIn Plugin.
Using the Contact Google Search is easy.
Click 'Contact Google Search' at the bottom of in the smart navigation panel.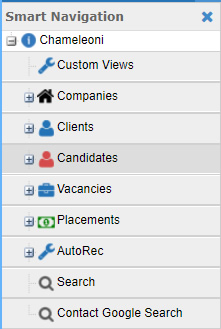 The search criteria form will then load.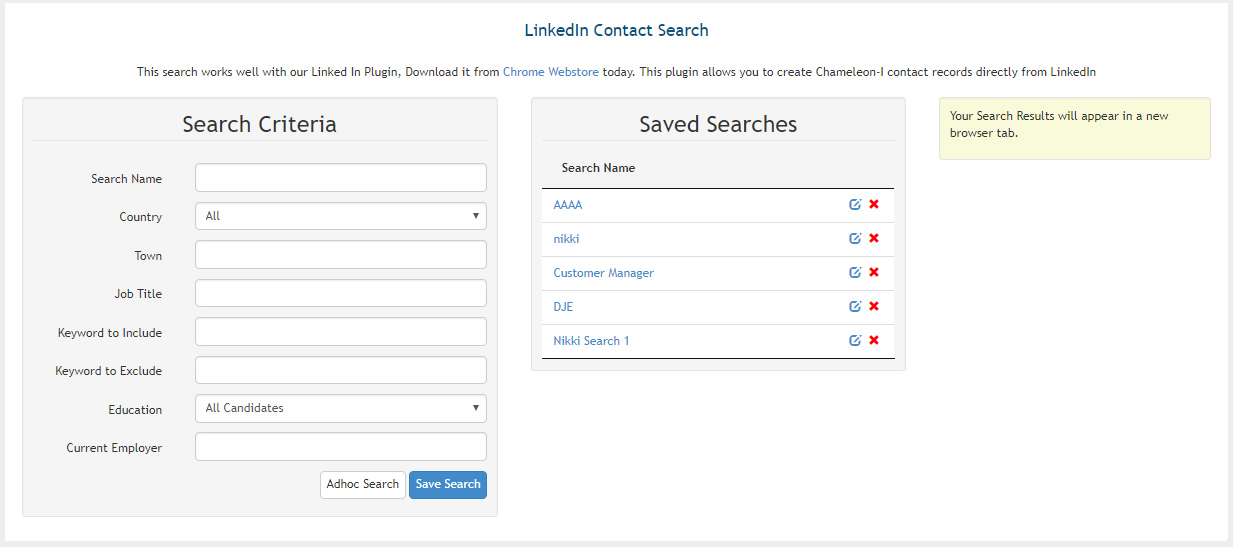 You have the option to create an ad-hoc or saved search. An ad-hoc search is a one-off search, a saved search is saved and be available to run repeatedly.
If you are creating a saved search then you must enter a Search Name before you select the blue 'Saved Search' button at the bottom of the form.
With both options you can search the following criteria: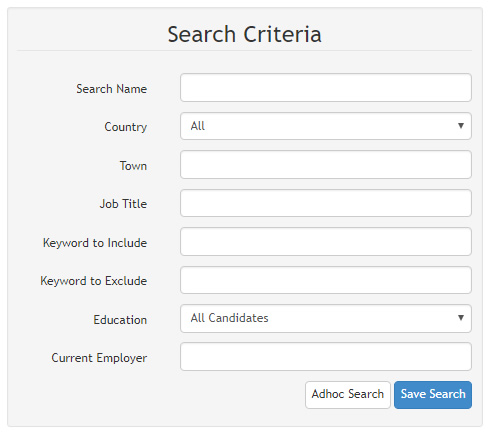 Country = Currently you can only search UK or everywhere.
Job Title = The current Job title held on the Linked-in profile.
Keyword to include = This is NOT Boolean. Enter the keywords you want to include.
Keyword to exclude = This is NOT Boolean. Enter the keywords you want to exclude.
Education = You can search for All, Degree, Masters Degree, Doctoral Degree.
Current Employer = Current employer of the Linked-in Profiles you are looking for.
Once you have entered your criteria (remembering to include a saved search name if you are running a Saved search), click either the appropriate search button
A new tab will open to display the results of your Google Linked-in search
Remember! If you have the Chameleon-i Chrome Linked-in Plugin you will also be able to create/edit candidate records in Chameleon-i at the same time.
Important – this is a google search and results may vary depending on your location.