*THIS OPTION IS NOT AVAILABLE FOR ALL USERS, CONTACT SUPPORT FOR MORE INFORMATION IF YOU WISH TO USE THIS NEW METHOD*
Our Exchange Sync Module allows you to connect your Chameleon-i account to your Office 365 Exchange server. In order to authorise please use the following instructions.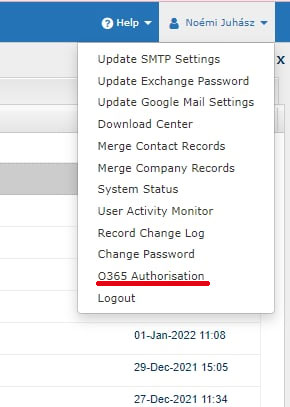 Click your name at the top right and select O365 Authorisation from the dropdown list.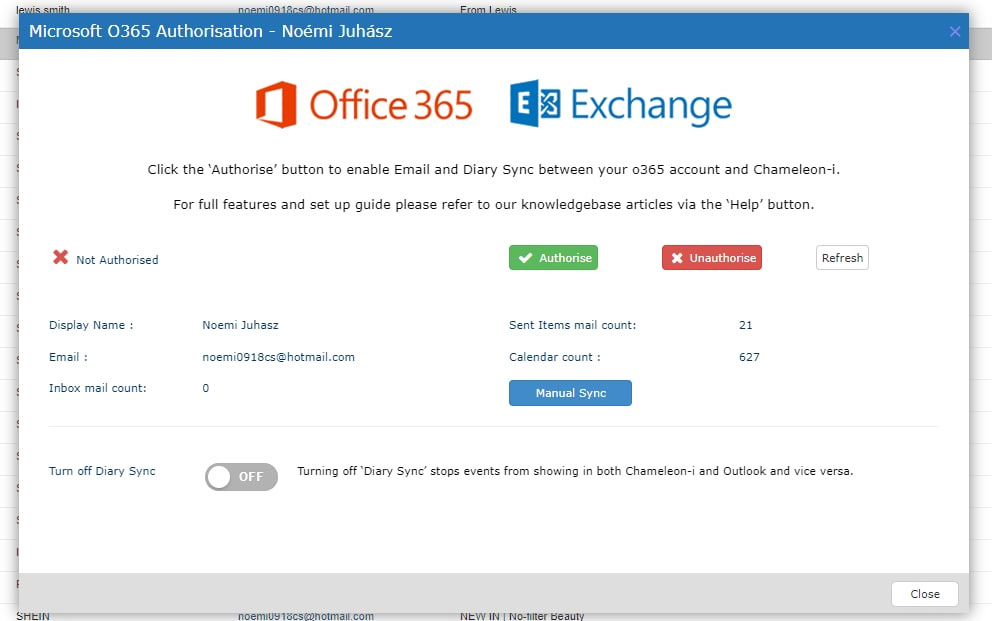 Click the green Authorise button.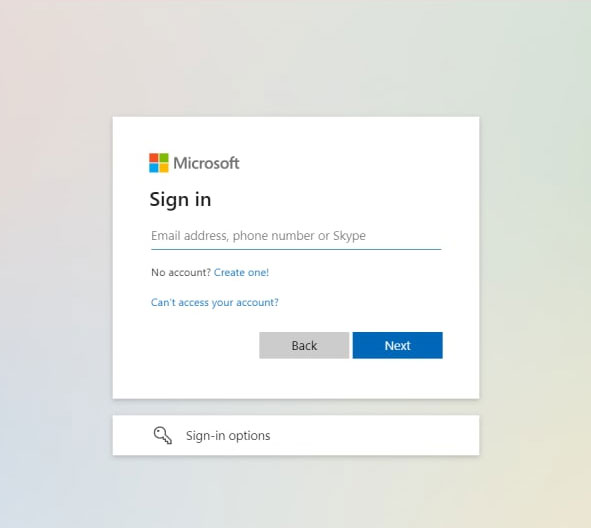 This will then take you to the MS login page to choose an account or enter an email address. Make sure it is the correct work email address and not a personal.
Once this has been done you should rceive a notification that you have successfully autorised.
Go back to the Chameleon-i Popup and press refresh. You should see that the account is now syncing.