The LinkedIn plugin allows you to create and update Chameleon-i contact records whilst navigating LinkedIn. In order to use this tool, you will need to download the Chrome Extension and enable it on your Chrome Browser.

Please follow the below steps:
Step 1.
On your Chameleon-i database click the Login menu option in the upper right-hand corner, located next to the Help option and select the Download Center option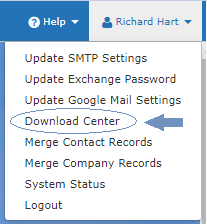 Step 2.
From the Download Center select the option Chameleon-i LinkedIn Plugin (ZIP)
A zip folder window will appear on your desktop, leave it open.
Step 3.
Open the Zip file and extract the file to a folder – we recommend you put it somewhere safe, where it's not likely to be accidentally deleted, such as C:\Programs  and call the folder something relevant like Chameleoni LinkedIn Plugin so you know what it is for.
Step 4.
Open your Chrome Browser and select the Extensions option.
You can get this option by clicking on the button and selecting More Tools > Extensions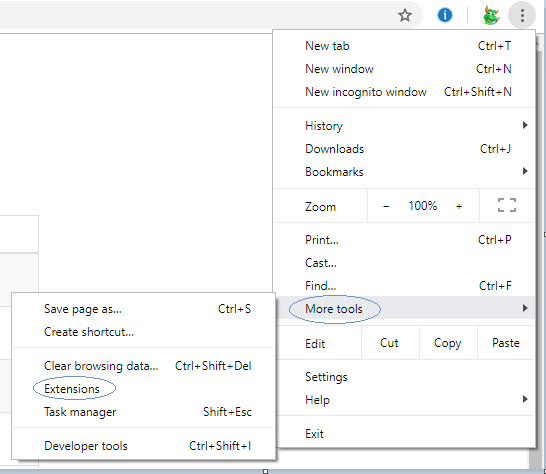 Step 5.
When the Extensions page loads, ensure you have the Developer option selected on in the right-hand corner of the browser page.

Step 6.
Select the Load Unpacked button on the top left-hand side of the browser page

Step 7.
You will then be prompted to select the folder you want Chrome to look in for the extension. Select the Chameleon-i LinkedIn folder, then click the Select Folder button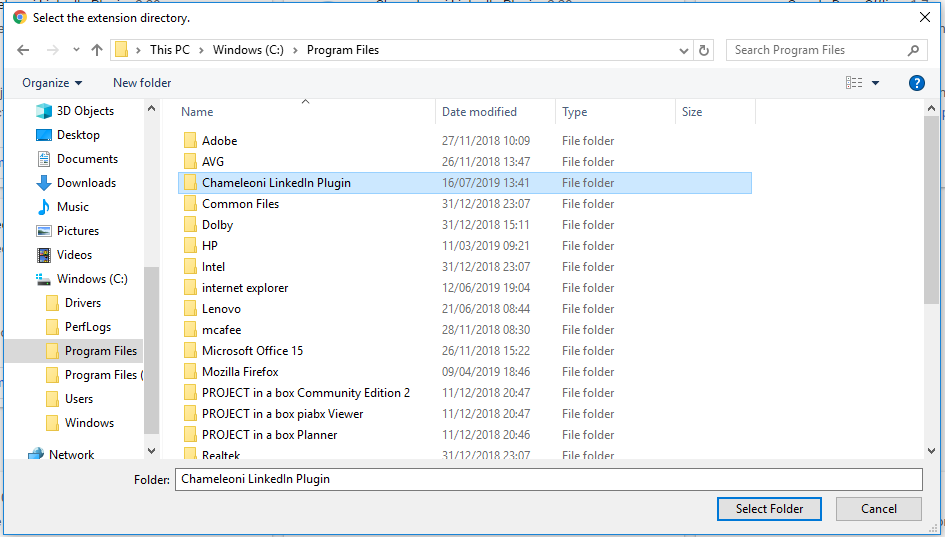 Step 8.
Success! You have successfully installed the Chameleon-i Linked-In Plugin
IMPORTANT: Please do not delete the LinkedIn Plugin folder or the extension will stop working