This document guides you through creating a CV using the information stored on a candidates LinkedIn profile using the Chameleon-i Chrome LinkedIn plugin.
A couple of rules:
First, you can have your own LinkedIn CV template created and stored within Chameleon-i. This must be stored within Admin in the Agency Files section. Please refer to help document on creating a LinkedIn CV Template, if you don't you will use our default template.
Secondly, you must Create, Update or Link the LinkedIn profile to a record in Chameleon-i before this feature works.
If you have the 2 rules covered then your good to go.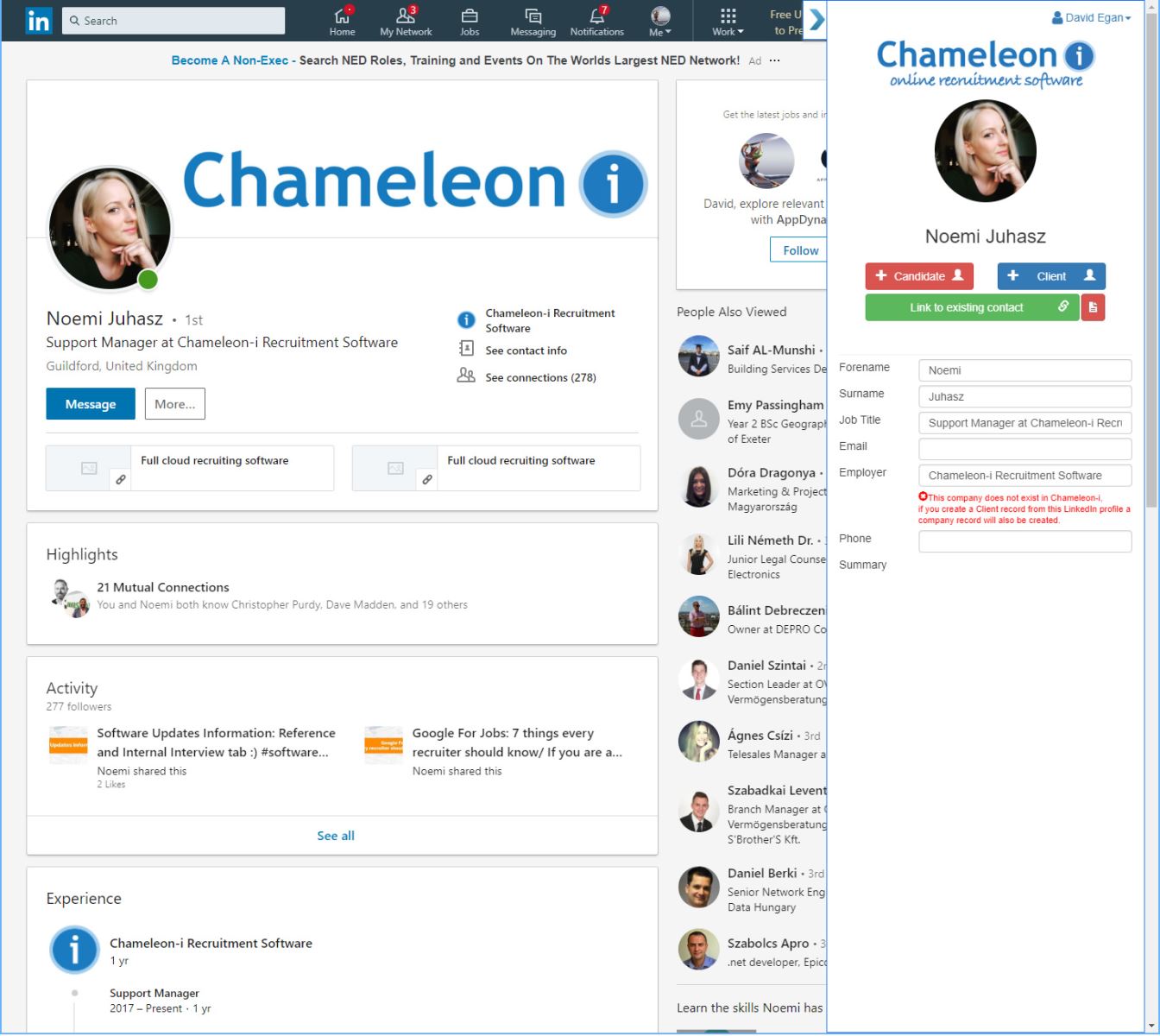 Click the red 'Create CV' button.
You will see a pop-up with the following message:

Important: Saving this CV will store the LinkedIn CV as the main CV for this candidate contact. Your existing CV will be moved to the Attached Files tab of the record.
If you are happy with this, then click the 'OK' button, and a CV based on the information available within the LinkedIn profile will be loaded into your template and stored in the candidate record for you.