To add your signature to individual letters:
Select 'Admin' from the main menu.
Click on the 'Users' profile tab.
Select the User from the drop-down list you wish to save the signature to.
In the Personal Doc's section Click 'Choose File'.
Select a file to upload, then click 'Open'.
Note: You must name the file 'MySignature.jpg' before you upload it.

Click 'Save' when done.
To insert signatures into letter templates
Select 'CMS' tab in Admin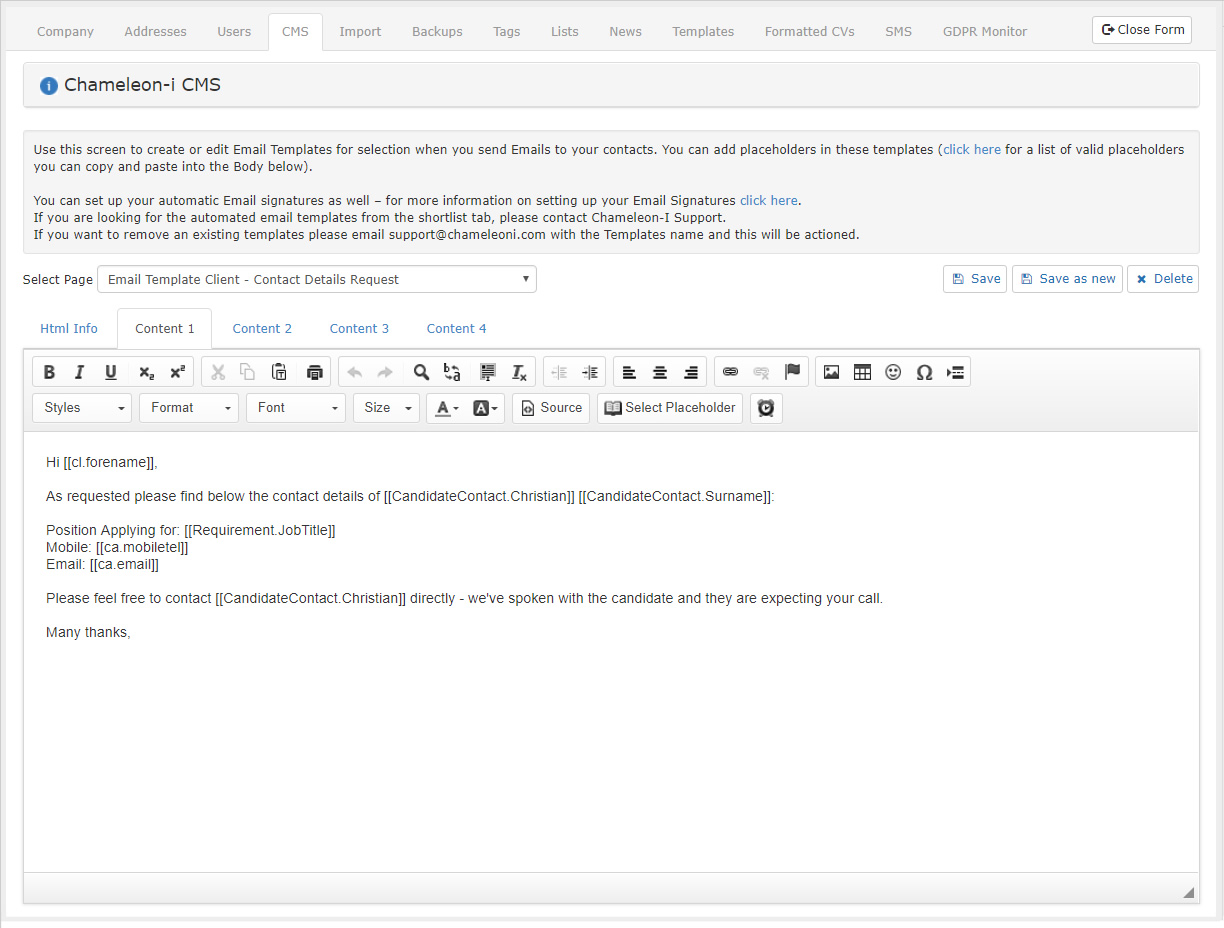 Navigate to your Letter template by selecting it from the drop-down list.
The content of the letter will be in tab 'Content 1'.
Paste the placeholder MySignature.jpg into the appropriate place in the letter template and press 'Save'.